Last summer, frozen drinks had their moment in Philadelphia's bustling cocktail scene. Now, with to-go drinks banned, they're harder to find. But these frozen delights are still out there — and here's where you can find some.
PHILADELPHIA, PA — Frozen drinks have been around for a long time.
They got their start during prohibition. They're famous in Cuba from the frozen daiquiris Ernest Hemmingway had there during his time away from America's cold winters.
Then in the 1950's and 60's, they had their really big moment in the United States with the popularity of cocktails like the Piña Colada.
But when the craft cocktail movement happened in the aughts, frozen cocktails were nowhere to be found.
"Frozen drinks were a little looked down on because we looked down on everything that our parents had done in the 70's and 80's or earlier," André Darlington, a cocktail writer based in the area, explains to NewsBreak.
Besides hating what their parents did, the other reason cocktail aficionados and connoisseurs turned a blind eye towards frozen drinks was their reputation of being concoctions made from pre-made mixes with lots of sugar and fake dyes. While the Blue Hawaiin will always hold a special place in someone's heart, people generally like a frozen drink that isn't too sweet and won't hide how much they're actually drinking.
That's why it was only until recently that frozen drinks came back in vogue. People began to realize: What makes a good blended drink is the same thing that makes a good cocktail, which is quality ingredients and balance.
Until last month, the pandemic made to-go drinks legal in Pennsylvania. The change in the state's otherwise strict liquor laws allowed frozen drinks to see a renaissance in Philadelphia that it has never seen before. People wanted to social distance, stay cool, and grab a drink with a friend; the well-balanced cocktail with quality ingredients became the solution for many people, including bar owners who needed to find an innovative way to serve their customers and stay afloat.
With to-go drinks gone, it's become harder for fans of the frozen classic to get their hands on their beloved drink. But it's certainly not impossible. Here are some of Darlington's recommendations for where you can enjoy a mature frozen cocktail in Philadelphia:
Pub on Passyunk East (POPE)
The Pub on Passyunk East (POPE) is known for a lot. Their menu is full of options for vegetarians, vegans, and meat lovers, from seitan cheesesteaks to beef burgers served with Chesapeake fries topped with crabmeat.
But you'll be here for their boozy slushies. From strawberry margarita to peach colada, there's a flavor for everyone.
📍 1501 E. Passyunk Ave., 📞 215-755-5125, 📷 @pope1501, 🕐 Tue. - Sat., 4pm - 2am, kitchen open daily until 10 pm
R&D Cocktail Bar
This Fishtown spot would have Hemmingway coming to Philadelphia over their selection of daiquiris and blended drinks. You can't go wrong with any of their drinks, whether it's the Banana Daiquiri or their coffee-forward piña colada.
📍 1206 Frankford  Ave., 📞 215-515-3452, 📷 @rd_philly, 🕐 Tue. - Thurs., 5pm - 11pm, Fri. - Sat. 5pm - 12am
Triangle Tavern
You can never go wrong with water ice, no matter how old you are. This South Philly spot serves it boozy. Flavors change depending on meny availability.
Every Philadelphian loves water ice, so you can't go wrong with this South Philly spot that serves adult water ice. Flavors change depending on menu availability.
📍 1338 South 10th St., 📞 215-800-1992, 📷 @triangletavern, 🕐 11am - 2am everyday, kitchen open daily until 1am
At your house
There are plenty of fun and easy to make frozen and blended drinks you can make at your own house. Check out some of Darlington's recent books — Booze Cruise: A Tour of the World's Essential Mixed Drinks and Gotham City Cocktails: Official Handcrafted Food & Drinks From the World of Batman — for some inspiration. If you're looking for some boozy popsicles, check out The Poptail Manual: Over 90 Delicious Frozen Cocktails by Kathy Kordalis.
Did we miss your favorite place to get a frozen or blended drink? Let us know in the comments!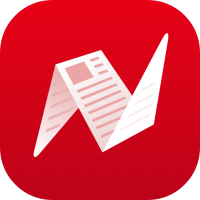 This is original content from NewsBreak's Creator Program. Join today to publish and share your own content.