The Neon Museum of Philadelphia is premiering a special exhibit this week on ghost signs. Here's everything you need to know about how it came together and what you can expect.
PHILADELPHIA, PA — Have you been seeing ghosts lately?
Maybe, but they're probably not the ones most people think about when they hear the word "ghost."
Ghost signs are old hand-painted advertisements that are on the sides of a buildings. They depict everything from chewing gum to tobacco and are kept up today, long after their intended commerical purpose, because of nostalgia or indifference by property owners.
They're also the focus of the Neon Museum of Philadelphia's upcoming special exhibit Seeing Ghosts: 7 Photographers Capture Faded Wall Ads, which premieres later this week on July 2.
The exhibit features the work of photographers Peter Woodall, Frank Jump, Chris Brace, Len Davidson, MaryAlice Bitts-Jackson, Gibbs Connors, and Jordan Keiffer. On July 3, a live wall painting event will be held at the Museum by Gibbs Connors that'll give a glimpse into how these figural signs were made.
Davidson, who founded the Museum, says ghost signs and neon signs are "parallel" to each other because, like neon signs, they're documents from old businesses that can give a look into what life was like in the pre-internet era.
"[Ghost signs] are a way to learn about history. Just like how you can look at neon signs and learn about a place's or industry's history — these ghost signs convey history about American commerce," Davidson says. "They're kind of like folk art, although they weren't made by artists, and they're very representative of different cities and of different cultures."
The idea for the exhibit was conceived when Davidson became more involved with Instagram and noticed that there were a lot of people posting images of ghost signs. After a discussion with his team, the Museum decided to create a special exhibit dedicated to ghost signs, reaching out to photographers they already knew and those they found on Instagram. Davidson, who has been documenting ghost signs since he moved back to his hometown of Philadelphia in 1979, also decided to contribute some of his own photos to the exhibit.
The photographers featured in the visit come from a wide range of places throughout the United States, from New York to Philadelphia to San Francisco. Here is a snapshot of some of their photography and restoration work:
While Davidson doesn't claim to be an expert in how figural signs were constructed, he tells NewsBreak some of the similarities he's noticed in signs from across the country. Many of the signs were painted in the 1890's and early 1900's and most revolved around certain products like flour or tobacco. Nearly all the signs, especially in Philadelphia, would have a pictorial element on them, like a Kissling Sauerkraut advertisement that can be found in the city with a man holding a bag of the company's product. Eventually, other industries and bigger companies, like Wrigley's Spearmint and Ivory, commissioned signs across the country.
As more time passes and these images begin to fade, older signs painted beneath begin to show. Sometimes, if the sign is faded enough, a photographer can take a picture of a wall and digitally reconstruct what is painted beneath. These aging qualities depicted in the photographs in the exhibit, along with the blown-up imperfections that give a cartoon distortion to the advertisements, are what make the aesthetic of ghost signs alluring.
"It's really incredible how interesting these figural signs are and how good their quality is, considering they were sometimes painted 100 feet above you in the air and you can hardly see the imperfections," says Davidson.
Seeing Ghosts premieres at the Neon Museum of Philadelphia from July 2, 2021 - August 3, 2021 at the NextFab building located on 1800 North American St, Unit E Philadelphia, PA 19122. Admission is $10 per person, free for children 7 - 12 years old. For safety reasons, children under the age of 7 are not permitted in the Museum and children under the age of 16 must be accompanied by an adult. Tickets can be reserved here.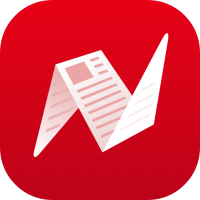 This is original content from NewsBreak's Creator Program. Join today to publish and share your own content.