Are you very excited about having fun with your family to explore and enjoy in Myrtle Beach? Are you waiting to take your breath from the beautiful climate of coastal towns of America? Then experience all these moments and more than this on horseback, you will really experience a majestic feeling.
There are so many activities to do in Myrtle Beach which keep you on your toes. North Myrtle Beach has amusement parks, amazing entertainment venues, horseback riding on the beach, live musical productions which include dancing, singing, show, shopping and services, North Myrtle Beach fishing, miniature golf, exciting boating excursions and so many activities that give lots of fun to your entire family.
Myrtle Beach Horseback Riding:
Few things are more enjoyable and the best thing in Myrtle Beach is horseback riding down the beach. But this horseback riding on the beach was banned in the summer months, where you can ride on the beach year-round. This beautiful beach island serves as the exact location for horseback riding through the water and the sand. Without any riding experience, you can ride the horse because at Myrtle Beach you will find experienced guides to train you at the moment with well and calm horse rides. Even 3-8 years child can also ride the horse with their parents having a seat on buddy seat for a cost-effective price, the age above 10 years can ride the horse themselves, but the weight limit should be 250 pounds.
While this horse riding is only allowed during winter seasons along Myrtle Beach up to 60milles of shoreline with a daytime temperature of the 60s to 70s to keep the climate pleasant throughout the riding season. For a horse ride at the beach, you must pay some amount for the entrance for each horse to get your horse to the beach and the test rides should not be allowed on the beach. You may ride along Myrtle Beach but horses are prohibited at North Myrtle Beach to the north and Surfside Beach to the south.
Keeping Your Own Horse at Myrtle Beach:
Your horses are not allowed to keep on the beach and also not allowed for test rides, you have a separate place for your horse there you can keep your horse for some time or camp 20 miles away in Conway.
Horse Renting:
If you are not having a horse to ride, you can still enjoy watching the horseback rides. The horse rides at Myrtle Beach allows the ride up to 11/2 hour along the beach shoreline from late November to the end of February.
Experience horseback riding with highly trained guides and have great fun on beautiful beach shorelines. If you like to remember your ride forever you can have a snapshot while riding with your horses also. Enjoy a lot with the travel which is very rapidly gaining popularity and good and old fashioned horseback. So make sure to enjoy horseback riding with a unique experience during your North Myrtle Beach vacation.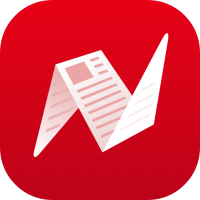 This is original content from NewsBreak's Creator Program. Join today to publish and share your own content.