Airport parking tips are pretty standard for most areas. If travelers follow them (and give themselves enough time to follow them) they should be able to save money and go through the flying process smoothly. Because parking can be one of the most stressful parts of traveling, navigating it efficiently is a huge bonus and will leave individuals free to focus on other areas of preparation.
Getting to the airp
ort on time or even early is obviously a key aspect of smoothly finding a place for the car or truck. When people are rushed for time, they often careen around parking lots looking for spots and potentially causing accidents in the process. Being late will tack on stress that is not needed and not wanted. It is better to be early than late, especially when catching a plane.
Parking close to shuttles and buses to save time is another Airport Parking tip. It doesn't necessarily save money, but it will certainly save time, especially for those that might be disabled and struggle to walk long distances. Shuttles generally pick people up from certain specific areas of the lot, and grabbing a spot in this area is convenient and energy-saving.
Many people are confused by the different lot options at many of the major airports. Indoor lots, usually located in parking garages, offer protection against rain and snow while the traveler is away. They are also generally more secure from damage by vagrants or criminals. They cost a bit more, however, so those that are looking into such lots should know there is a trade-off.
Outdoor lots are usually large in scope and located further out from the terminals than the indoor lots. They cost less, but this is to be expected since they are generally unprotected from rain, snow, and other weather events. Most people still find them viable, however, and it is at these lots the majority of people park their vehicles when traveling.
Many major airports require that travelers reserve Airport parking spots in advance. If a traveler knows the exact dates they will be on vacation or business, they can book their spot months in advance. This will lead to great discounts and will free up a lot of money to be spent in other areas. This should be part of the planning process and should not be forgotten.
Parking not at the airport but at an off-site area is another way to go. These areas are usually independently owned and can be as secure as airport lots. They are also frequently cheaper. Individuals who are looking into using such a lot should ask around a bit to see which businesses are reputable and which are not. Friends and family should be able to help.
Airport parking tips can vary in scope, but they are based generally on your organization. If travelers are organized and arrive when they are supposed to, and also are aware of where to go and how much they will be spending, they'll have a pretty calm experience.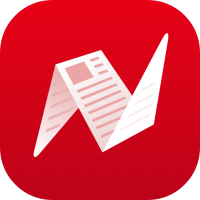 This is original content from NewsBreak's Creator Program. Join today to publish and share your own content.