Try The NY NY Roller Coasters
Pexels
First time in Las Vegas? Vegas is the entertainment capital of the world - there's no other place like it. But if you've never been there before, you could end up missing the best Vegas has to offer or worse - spending more money than you'd planned.
If you're booking your first Las Vegas vacation, the following tips will save you time, money, and frustration.

Vacation Tip #1: Book Your Vegas Package Early
Try to make your reservations and ticket purchases at least 21 days before your trip. Some fares require an advance purchase of 3, 7, 14, or 21 days, while others may require no advance purchase at all.
Also, many Las Vegas hotels give you a discount incentive for booking your vacation early. As more people book hotel rooms, there are fewer spots available and prices can rise.

Vacation Tip #2: Bring High-Quality Running Shoes
If you're going to be exploring the gorgeous hotels and various attractions on the Las Vegas strip - make sure you take high-quality, well-fitting running shoes. Most of the surfaces you'll be walking on are either concrete or stone.
While it's lovely to stroll along the cobblestone streets of the Venetian or the Paris hotels - if you're in shoes that don't give you adequate cushioning you'll be in pain by the end of the day. And after 3 days, forget about it.

Vacation Tip #3: If It's Your First Time In Vegas Try To Stay On Or Near The Las Vegas Strip
The Las Vegas strip is the best place to be - especially if it's your first time in Las Vegas. Enjoy the fountains of the Bellagio, The High Roller, see the Shoppes at Cesars Forum, watch the pirate show at the Treasure Island, view the white tigers at the Mirage.
When you're on the Las Vegas strip most of the attractions and hotels are within walking distance so you don't need to rent a car. Staying at one of the hotels on the strip will ensure you see most of the main attractions in Vegas.

Some hotels on the Las Vegas strip are the Bellagio, MGM Grand, Mirage, Ceasar's Palace, Park Mgm, Circus Circus, Treasure Island, The Linq, Flamingo, New York New York, Bally's and the Paris Hotel.

Vacation Tip #4: Be Prepared To Eat

Las Vegas offers some of the BEST buffets and restaurants in the world. Two of the most popular buffets in Las Vegas are the Buffet at the Bellagio and the Caesars Bacchanal buffet. They are a must-try!
The buffets offer a huge selection (so everyone in the family is happy) at mid-priced rates (depending on where you go). The food quality is extremely high so forego your diet and enjoy! After all, you're on vacation.

Vacation Tip #5: You Don't Have To Spend A Bundle On Entertainment

While some of the shows in Las Vegas can be expensive, there are lots of things to do (especially with your family) that are low-cost or absolutely free. Some freebies include:

Lion habitat at the MGM Grand
White tigers at the Mirage
Fountain display in front of the Bellagio
M&M's Store near New York, New York hotel (free M&M's movie)
Pirate Show at Treasure Island
Circus Acts at Circus Circus
Human Statues at the Venetian
Various specialty displays and gardens inside different hotels - depending on the time of year
And they're always adding more!

So those are 5 general tips for Vegas first-time vacationers. They can save you time, money, and frustration (and hopefully sore feet). There's no other place like Las Vegas - it's like a giant playground for adults and kids. Regardless of what you choose to do, you'll never forget your first time in Vegas!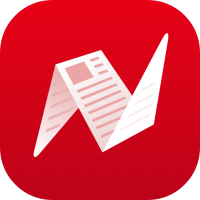 This is original content from NewsBreak's Creator Program. Join today to publish and share your own content.