See Wyoming By Horseback
Pexels
For a great many years, the word America has been instantly associated in the thoughts of many people with spacious plains and great, wild mountains covered in trees – the big, open frontier this country was once all about. While those days are no longer, in some areas of the country that spirit still lives on today. Wyoming is one state where this is still true.
Let's take a look at how incredible Wyoming is these days for those who want to stop in for a visit.  First of all, an amazing fact to discover about Wyoming is that while it is the 10th largest state in the Union, it is the least populated. What this means is that you will find more wide-open wilderness here and fewer people when compared with practically any other place. The reality is, the largest Wyoming city, Cheyenne, has only some 60,000 people altogether.
That could seem like heaven for some folks, yet others may find themselves concerned about just what they would do in Wyoming. The answer will be if you like the great outdoors as well as American history, then Wyoming offers you quite a lot to do. Naturally, Yellowstone National Park and Grand Teton National Park keep things exciting with real wildlife and treasured open places that happen to be pure cinematic magic. Should hiking and wildlands are generally for you, this is the place where you want to be.
Obviously, there is also the storied cowboy of America which is often a major cultural figure here. Together with the fishing and hiking, you will find in Wyoming, you'll be able to catch the established sport for the state in full swing: the rodeo. That and because you can visit and spend time on a real working dude ranch is an opportunity many people simply do not want to miss. The camping in Wyoming is absolutely an incredible experience and for people that really are interested in exploring the past, many excursions are offered to teach you the history of this historical region. There's just so much to do here it is difficult to be bored if you appreciate being outside.
Wintertime is not normally the best time to get into numerous regions of Wyoming because of the fact that snow is plentiful and this is, after all, part of the grand Rocky Mountains. Nevertheless, lots of hotel accommodations and Bluegreen resorts mean you will have your choice when conditions will work for you to visit.
Now you know just how much Wyoming has to offer. Wyoming may not have a crowded population, but it certainly is the place to find plenty of America's history and definitely a place where it is easy to get awesome experiences that can bring you close to nature. It is precisely what makes Wyoming a genuine national treasure.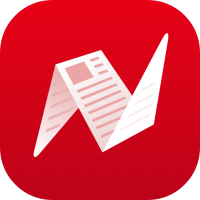 This is original content from NewsBreak's Creator Program. Join today to publish and share your own content.