Many people have had the awful feeling of jet lag that normally accompanies flying through different time zones. This usually happens on long-haul flights where there can be quite a time difference between your departure and your arrival. This sort of time discrepancy has a massive effect on your body clock.
When jet lag happens it can make you feel quite lethargic and sluggish all the time. It can feel as though you are drugged up or even drunk at times. But experts say that there are a few things that you can do to try to eradicate this feeling.
About 4 days before you are due to depart on your flight you could start shifting your bedtime by about 1 hour per night. If you are going Eastbound then you should move your bedtime forward 1 hour per night. Likewise, if you are traveling westbound then move the bedtime back 1 hour.
This must also mean that you only sleep for the same amount of time as usual. It is no good going to bed one hour earlier and sleeping later as this can defeat the object.
When the time comes for your flight you should then alter your watch to the time that you will be on when you finally reach your destination. By using this time you will be getting your mind accustomed to the new time. You can then proceed to do the things that you would normally do at that particular time, for instance, eat when your watch tells you it is meal time.
Likewise, if your watch is saying that it is normally the time for you to sleep then try to get into the habit of sleeping. Try to stay hydrated during the flight by having lots of drinks but avoid coffee and alcohol.
Once you finally arrive at your destination do not go and take a nap straight away. Try to last as long as you can until your new bedtime so your body can get used to the new times. If you are really tired you must just try to last as long as physically possible this time.
If you arrive in the morning or afternoon try to spend a bit of time in the sun as this can improve your chances of getting your body clock adjusting properly. If you feel that you cannot go on without a nap then try to not have any longer than 1 hour.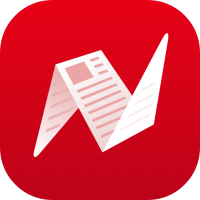 This is original content from NewsBreak's Creator Program. Join today to publish and share your own content.