The really nice thing about Tampa Bay is that it offers something to everyone regardless of their age and gender. Whether it's about Busch gardens, Tampa museums, Tampa bay resorts, Tamp beach hotels, restaurants, or any other place, Tampa bay will offer its visitors what they like to have and what they really want to enjoy when visiting someplace to reap the full benefits and joys of their holidays. These places have all the joys and pleasures that people love to realize during their holiday trips. Indeed, Tampa bay is a nice blend of natural beauty, serenity, modern facilities, and lots of hustle and bustle.
Many people come up with different questions when they plan a visit to that great place. Many people often seem to ask about the things which really worth seeing at Tampa bay and similarly many people what are some real things to do. Similarly, a considerable number of visitors to Tampa Bay want to know about its hotels, fares, resorts, spas, and other important things, so they can make their visits really joyful and exciting.
There are certain things that every visitor must enjoy when in Tampa. For some things, you will need to spend a good deal of buck while others are free or very cheap indeed. Well, if you are on a budget and want to make the most of Tampa Bay and its different excitements when keeping you on a budget.
Tampa is another name of shore beauty and people who love to walk along serene and nerve soothing Bayshore will find that place quite according to their dreams and get all the pleasure and excitement that they want to have from a really gorgeous place. Here you will some of the longest continuous sidewalks of the world that will keep offering you the best scenery of the world at every step.
If you are looking for some activities that are full of hustle and bustle Gasparilla parade and head down party are the things that you must take part. You will get the excitement and pleasure from that activity that is quite hard to find in any other gathering in almost any part of the world. If you love shopping and want to buy some real popular items of Tampa Bay Channelside is a place where you can find all the things popular here at Tampa Bay. People who like flea markets will also find lots of them there where they can shop almost all kinds of goods from clothes to home appliances are available.
If you love music, Tampa is indeed one of the best destinations for you. The jazz fest that continues for several days is quite popular there and can offer you all the excitement and pleasure that you want to get from some really impressive music performances.
The nice thing about these activities is that you don't have to spend a lot on most of these activities.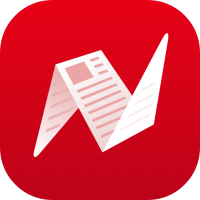 This is original content from NewsBreak's Creator Program. Join today to publish and share your own content.