Many of us look forward to our vacations so we can relax and enjoy time with the family. In days past, many of us traveled to enjoy our time off, but with the state of the economy, it's so costly that it may not be feasible anymore. Why not consider a staycation instead of going on vacation?
You'll be amazed at how much fun you can have during a "renovation staycation." Pick one room to makeover completely and go to work with paint, polish up fixtures, and rearrange the furniture. Try turning your bedroom into a romantic retreat by adding inexpensive touches as fuzzy pillows and cashmere throws. Updating lampshades and minor accessories can really make a world of difference in your decor.
Make it a day of culture by visiting museums, libraries, and local art galleries. Tour historic sites in your area and read up on what your city or state is famous for. If you're in New Jersey, look into why it's called the "Garden State." For Missouri, check out why your state is called the "Show me State." There's always a story worth hearing, so make a day of it and get an education in the process.
Since you're the one who sets the schedule during your week off, think about having a full day of "you time". Go to the day spa, get a manicure and pedicure, and don't forget the massage. This is a great opportunity to totally revamp your look with a dramatic new hairstyle. Get frivolous by adding highlights and maybe even getting a henna tattoo.
Each night of the week of your vacation can have a theme, such as "picture day." This could be a day for you to see a film at the theater, then rent a movie for later on at home. Get out your camera and take a picture of the sunset, nature, or some other beautiful scene to complete this themed day. Another theme could be "animal day," and, on that day, you can take your family to the zoo, then watch "Animal Planet" at home later on. "Sports day" could involve going to a local sports game, and then renting "Rocky" later on that night.
Try to get outside if the weather allows, perhaps hiking or camping. These are great ways to soak up the beauty of nature while also getting in some exercise time. If you can convince your friends to camp out with you without all of their usual electronic devices, such as cell phones, portable games, etc, you can enjoy a night under the stars as they did in the old days.
So don't let a lack of funds stop you from having a great time during your vacation. There's always a way to find interesting and exciting places in your town without spending a fortune. With a little bit of ingenuity and a willing spirit, you can find fun wherever you go and enjoy a staycation instead.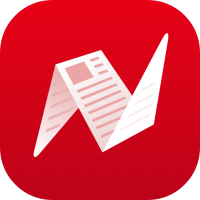 This is original content from NewsBreak's Creator Program. Join today to publish and share your own content.