Exploring the city on a budgert
Pexels
Everything sounds and feels better when it comes for free. In an expensive world like
today, the toughest part is to enjoy something without shelling out a penny. Free stuff
however haven't lost their luster and never will. Imagine on your expensive holiday you
discover the many things you can enjoy for free? Wouldn't it suddenly become more exciting
and attractive? As travelers usually prefer to make the most of their trip by spending the
least they can, anything that comes for free is simply a big fat bonus. Let us take a look
at the list of the points of interest in New York City that you can enjoy for free.
Cool Things to do in New York City
1] Chelsea Galleries: Quite a few Chelsea galleries in New York don't charge admission fee.
This means you can feast your eyes on the lovely art work and if you've luckily hit one of
the right galleries you also get free wine in there for free. Bravo! Can it get better? Indeed.
2] New York Public Library: In a magnificent huge building of the city, locally known as
Beaux-Arts is the library where you can simply pick your favorite book are start reading.
What's more? You also get to use their Wi-Fi for free. Wow! Now that is something.
3] Wine tasting: This is the ultimate one. We've heard free candies, maybe free food also by
chance, but free booze? That's just what we want. Isn't it? The Big Nose Full Body wine tasting
offers free wine tasting every Saturday. So? If you're in New York go grab your free drink this weekend.
4] Bierkraft: So the free wine tasting was unbelievable? Try free beer now. Enjoy free beer
tasting at the Brooklyn beer emporium every Tuesdays after 7 pm. You can't ask for more. Can you?
5] Free Show: So you're a Jimmy Fallon fan? You watch him for free on TV of course. Now watch
his live taping for free as well. Wonderful isn't it? Catch The Tonight Show With Jimmy Fallon
and enjoy your celebrity fun for free.
Tip: Follow the updates for the show on Twitter.
6] Botanic Garden: Treat yourself to some exceptional floral beauty at the botanic garden in
New York City. The garden is free only on Tuesdays. Sometimes it is free on Saturdays from
10 am to 12 pm as well.
7] Bronx Zoo: The city couldn't get more generous. The largest zoo of the city welcomes you for
free with over 3500 animals on a 265 acre land. You can plan an entire day out at this zoo or
enjoy a family picnic here. Donations are welcome.
8] Socrates Sculpture Park: Enjoy a couple of hours at the magnificent park with spectacular views
of the waterfront. This park is a perfect getaway from a hectic routine. What's better? The park
has a backyard pool as well.
9] African Burial Ground: Witness the national monument site where over 400 caskets were found
in a time when New York was one of the cities that had the most number of slaves in America.
This place makes for a good dig through history with a visitor's center that very well narrates
historic facts. Free yet informative. Do visit this place.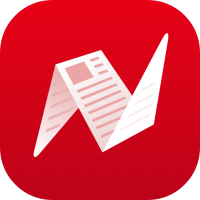 This is original content from NewsBreak's Creator Program. Join today to publish and share your own content.