Shop 'till you Drop!
Pexels
You might think that Los Angeles and San Francisco are the places to go to in California to get all the up-to-the-minute styles, but if you thought that, you'd be wrong. In fact, the largest mall in California is in Orange County; Costa Mesa, to be exact. Here you'll find South Coast Plaza, which gets to boast that it is not only the largest mall in California but that it is also the home to the highest concentration of designer fashion retail in the entire United States and that it is also home to the highest-grossing shopping center in the United States.
                There are many Costa Mesa attractions, but South Coast Plaza is beyond a doubt the most lavish. Indeed, it truly deserves the Federal Trademark it received in 2004 as "The Ultimate Shopping Resort". In 2006, the already luxurious South Coast Plaza got a $30 million remodeling makeover. Now, you can now walk on Italian ivory marble floors while marveling at its new water and fountain features. Not to mention, this is also while admiring the modern and contemporary oil-rubbed bronze upgrades to railings and the door and elevator hardware. On top of its many features- such as valet parking, an access lounge, hot beverage service, and concierge services- which rival that of many upscale Costa Mesa hotels, South Coast Plaza contains many high-end gourmet food restaurants such as Lawry's and Vie De France as opposed to having a traditional food court.
                However, all in all, the main appeal of South Coast Plaza to its approximately 24 million annual visitors is, without a doubt, the many ultra-luxury brands that have picked South Coast Plaza to call home for one of their few boutiques across the nation. Just to give an example, there is only one Chloé (a very popular French luxury design house) boutique in all of California and it is in South Coast Plaza. Zara, a clothing and accessories retailer described by renowned Louis Vuitton Fashion Director Daniel Piette as "possibly the most innovative and devastating retailer in the world", and Rolex, the largest single luxury watch brand, chose South Coast Plaza to house their very first California retail stores.
So, if you are thinking of taking a trip to France to get the ultimate shopping experience think again. Costa Mesa offers by far the best high fashion retail choices in all of California. See what all the excitement is by visiting South Coast Plaza and even dine in one of their many 5-star restaurants.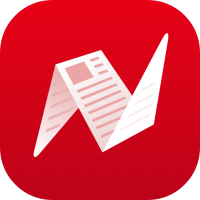 This is original content from NewsBreak's Creator Program. Join today to publish and share your own content.