Fly Like An Eagle Into Phoenix
Pexels
People who find a Phoenix realtor to help them move into Phoenix homes often come here for the city's culture. Southwestern Native American cultures offer a rich history. Their art and way of life have been felt by people who followed them here, and they have had a major impact on the cultural offerings you will find in Phoenix.

In ancient times, the Hohokam tribe settled the area of what is modern-day Phoenix and the surrounding area. They lived there from 300 BCE until their civilization ended under mysterious circumstances in the fifteenth century. Out of necessity, their complex irrigation system was used by settlers who followed them into the area.

There are several museums and centers that celebrate Phoenix's cultural heritage. The Heard Museum was founded in 1929 with the purpose of teaching the public about the heritage, cultures, and arts of local Native peoples. The museum offers a collection of 39,000 pieces of southwestern Native American art. You might see examples of Native American textiles, pottery, jewelry, baskets, paintings, and sculpture here.

If you wish to learn more about the Hohokam, one excellent place to do so is the Pueblo Grande Museum and Archaeological Park. They offer several exhibitions that cover the history of the Hohokam and their houses. They also offer the Dig It! Explore the Archaeology exhibit, where you will learn how archaeologists do their important jobs. With a ceramics collection and a research library, you will come away from a visit well-educated by the experience.

Science aficionados will enjoy taking a trip to the Arizona Science Center. Featuring the Dorrance Planetarium, you will have an astronomy adventure that is both educational and fun. Kids and adults alike will want to explore the more than 300 hands-on exhibits that are housed here.

Art lovers will congregate at the Phoenix Art Museum. Several collections are on display, including American, Asian, European, Latin American, and Western American arts, as well as Fashion Design and Modern/Contemporary art. One very unique display is the Thorne Miniature Rooms, which show 20 mini exact replicas of houses that exist in both the United States and Europe. The museum also offers lectures on topics of film and photography, as well as gallery talks. With your admission, you also get to participate in workshops, discussions and demonstrations, art classes, and open studios.

History buffs will not want to miss a visit to the Phoenix Museum of History. Opening in 1927, the museum's focus is on preserving the history of Phoenix and the Salt River Valley. With approximately 40,000 items in their collection, you will find musical instruments, costumes, paintings, furnishing, books, personal artifacts, and household items from a bygone but not forgotten era of Phoenix's cultural history.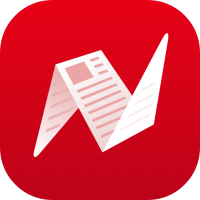 This is original content from NewsBreak's Creator Program. Join today to publish and share your own content.