Dealing with a handicapped person is never easy and it becomes even more of a challenge when traveling. The process requires considerable advanced thought and proper planning to not only make the person comfortable but to make the process move smoothly.

When planning a trip with a handicapped individual take into consideration the degree of disability as well as the temperament of the person themselves. You will be required to adequately plan the mode of travel whether it's by public transportation or private vehicle and give due consideration as to the climate where you will be traveling. Medical considerations should include the availability of special medical equipment or supplies, immediate access to emergency medical facilities should the need arise and any sort of special dietary requirements of the individual.

As you can readily see, physical handicaps can be in various forms, and as such each should be dealt with accordingly. In some cases, the handicapped person may require a wheelchair, or perhaps they have extreme difficulty in walking. Possibly they have an impaired vision which requires your immediate assistance. In either case, each situation has its own special requirements.

Carefully consider the various types of disabilities with which you will have to work with when planning your travel itinerary. Your goal should of course be to make the handicapped person as comfortable as you can and make their trip an enjoyable adventure.

In accordance with federal law and many state legislative propositions accommodations are available for handicapped people from special seating on buses and trains to considerations within the airline industry. Find out beforehand what is available and let the associated transportation people know. You would be surprised at how they often go that extra step to make a disabled person feel more at ease. Airlines will readily place a person in their seat aboard the plane while stowing their wheelchair safely below the aircraft.

If your handicapped traveler requires special equipment like oxygen tanks or perhaps a guide animal they are more than ready to accommodate you with this.

It is important to ensure that individuals who are traveling with you are in possession of all their necessary medications. Have an emergency prescription available in the event that it becomes necessary to have it filled. Make arrangements to have a list of potential physicians prepared and include their phone numbers on this list.

Modern hotels are often equipped with special facilities to cater to those people who are physically challenged. These specialty items include elevators in brail, extra-wide doorways, lowered countertops as well as handrails installed in the restrooms. Most handicap assigned rooms are usually located closest to the elevator.

When renting a car you may consider the possibility of renting from a handicapped-accessible car rental company. Companies such as AVIS offer transportation that handicapped drivers can easily use whether the disability is a mobility situation, vision, or hearing problems.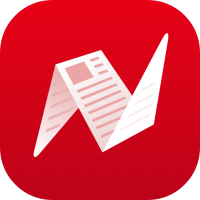 This is original content from NewsBreak's Creator Program. Join today to publish and share your own content.