The best choices in Philadelphia
Pexels
If you are planning a trip to Philadelphia, begin your search for accommodations with Philly's hotels such as Sheraton, the Windsor Suites, and Loews Hotel Philadelphia. It guarantees the most luxurious accommodation services.

Visiting Philadelphia for the first time? Unsure of where to stay? Accommodation is definitely not a problem here. The city has literally hundreds of options for you. From quaint bed and breakfast to luxury hotels, Philly has something to suit your taste and your budget.

Here is a quick sampling of hotels in Philadelphia. These are some of the most trusted names in hospitality.

Hilton Garden Inn Philadelphia City Center.
The Hilton Garden Inn is conveniently located adjacent to the Philadelphia Convention center, just one block from Chinatown. This hotel has an indoor pool and fitness center. Its rooftop restaurants provide a good view of Chinatown alongside a martini menu. Its indoor pool is complimented by a Jacuzzi and all guest rooms have complimentary high-speed internet access in addition to microwave ovens and refrigerators. Traveling business people have a business center to assist them.

Sheraton Philadelphia City Center Hotel
It is one of at least three Sheratons located in the city. The Sheraton Philadelphia City Center Hotel welcomes guests at rates starting from a low $96. It is 26 stories high, and easily the tallest tower in Philly. The façade is very attractive and dominant, and the lobby very inviting.

It is four blocks from the Philadelphia Convention Center and seven miles from the airport. It is only a short walk from the many historical sites. Opening to a spacious, art-filled lobby, visiting business people would be delighted to find a business center with complimentary high-speed internet access and a full-service fitness center with an indoor pool and weight machines.

Its guestrooms are definitely for the traveling business person featuring large and well-lit work areas, ergonomic chairs and high-speed internet access for a daily surcharge. Dining is a sumptuous feast from its array of restaurants with a wide selection for discriminating choices.

The Windsor Suites
Housed in a cylindrical tower, the Windsor Suites is located right in the midst of many Philadelphia attractions. The Philadelphia City Hall and Liberty Place are within six miles and the Philadelphia airport is about eight miles away.

Offering apartment-style accommodations, the hotel is also home to private residents. The hotel's spacious guestrooms feature a fully equipped kitchen and large closets you actually walk in. The amenities and facilities are complete. The standard provided is air conditioning system, beddings, complimentary toiletries, a cable TV, hairdryer, microwave oven, refrigerator, cable TV, and internet access.

Designed with the traveling business person in mind, each room includes a large work area with executive chairs and oversized desks, and notebook-sized safes. For low rates starting at $99, the Windsor Suites has everything you would possibly want in a hotel.

Loews Hotel Philadelphia
Located right in the heart of downtown Philadelphia, the hotel itself sits on a historic landmark. The former Philadelphia Saving Fund Society Building which now houses Loews Hotel Philadelphia is the world's first modernist skyscraper. Loews takes pride in being child-friendly as it greets its little guests with a gift bag after arrival and has a full range of toys, DVDs, CDs, and books for their amusement.

The business center features two computers with high-speed internet access, photocopying, and shipping services. Guest rooms are comfortably stylish with their art decors, flat-panel TVs, wide work desks and ergonomic chairs, laptop-sized safe, and wireless internet access for a fee.

Loews is in close proximity to the highlights of Philadelphia. Transportation is easy and convenient.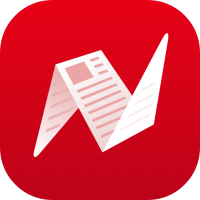 This is original content from NewsBreak's Creator Program. Join today to publish and share your own content.