Whenever you travel to another country where English is not the native language, you will need to learn a few foreign words and phrases of the country you're visiting. While English is a language that is widely spoken around the world, it is still a good idea to learn basic foreign words and phrases such as Hello , Goodbye , Thank you , Please , and Good day . Not only is it polite to do so, it can also help you communicate easily with the natives of the country who may not be too fluent in English.

It's also a good idea if you know how to ask people (in their native language) if they speak English. It is a nice gesture that they will appreciate, and in most cases, they volunteer to speak in English so it will be easier for you. If they aren't fluent enough in English, they are likely to find another person who does.

Be sure to carry a phrasebook with you. In any case, you can point out a word or phrase in the book to the local who may have a hard time understanding you (especially when you mispronounce words. It won't help if you speak louder; if they can t understand the words you are saying, it won't make any difference if you talk any louder. The best, and easiest way, is to point to them the word in the phrasebook that you are trying to say.

It s always good to have a good sense of humor and to have an adventurous spirit. Most people are forgiving of tourists and will usually go out of their way to help you if they sense you are having a hard time getting around and communicating. Be grateful if they try to speak English no matter how limited it is. Don t expect them to speak in your language.

When you do find locals who can talk to you in English, be sure you speak slowly and clearly. Avoid using slang words and idiomatic expressions as they may have an embarrassing or worse, rude, meaning or equivalent in their own language.

If you re in France or in a French-speaking country and a French waiter comes up to your table and says Bonjour, cafe? Don t get intimidated just yet and tell him you don t speak French. The waiter is simply greeting you (bonjour) and asking if you d like coffee (cafe). Smile to the waiter and respond (even if it's not in perfect French), Bonjour. Oui, merci. You re just greeted the waiter said yes (oui), and thanked him (merci). Those may be the only French words you d ever utter while in the country, but your waiter will appreciate it and others will too.

Also, try not to be intimidated by the signs you see that are in a language other than English. Look at them and think intuitively. Does the word on the sign look similar to a word you are already familiar with? For instance, if you see the word, Farmacia on a window, guess what the word is in English? Try to look for accompanying drawings or symbols as they can help you know what the words on signs mean.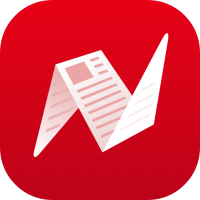 This is original content from NewsBreak's Creator Program. Join today to publish and share your own content.