The number of homes for sale in Washington, D.C., fell last week, that's according to data from Bright MLS.
The company reports 251 new home listings in D.C. for July 12-18, 2021. That's down from 347 new listings the week before.
New purchase contracts ticked up last week, with 201 purchases versus 180 the week prior. But last week's number of purchase contracts remains below the year's average of 243 closings per week.
A purchase contract, or agreement, is not the same as a closing.
Russell Brazil, a real estate broker with Real Living | At Home, said it's a tale of two markets right now in Washington, D.C.
"Single-family homes and rowhouses are the hottest they have ever been," Brazil said. "Condos are the coldest they have ever been."
Brazil added that inventory for single-family homes remains low in the D.C. area, while condo unit inventory is high.
"A well-priced rowhouse will be gone in a few days with a bidding war, and a condo in most cases is going to take patience to sell in this market," Brazil said.
A cooler market in 2021 than in 2020
Last week's numbers come in below those recorded over the same period in 2020.
During this time last year, D.C.'s market saw 326 new listings, 75 more than 2021. And there were 69 fewer purchase contracts last week than in 2020.
When it comes to closings, D.C.'s market continues to outperform 2020's numbers. There were 231 closings in D.C. last week, compared to 220 last year, an increase of 5 percent.
Thinking back to this time last year, Brazil said COVID-19 suppressed the number of homes for sale in D.C. while homebuyers were eager to purchase.
"The first couple of months of COVID, inventory nose-dived, and never returned," Brazil said. "But buyer demand did return, while inventory levels remained extremely low, creating the hottest seller's market we have ever seen here in DC."
If you're thinking about selling your home, what Brazil expects for the foreseeable future in D.C. real estate may be good news. That's not the case, though, if you're looking to buy a home.
"While some buyers have gotten frustrated and left the market, plenty of new buyers have entered the market," Brazil said. "Without any solution to our current inventory problem, there seems to be no end in sight in the short term for this seller's market."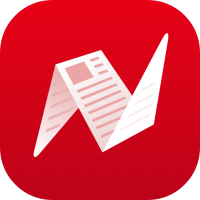 This is original content from NewsBreak's Creator Program. Join today to publish and share your own content.