Record-high mortgage volumes and more lenders going to remote work during the COVID-19 pandemic didn't harm most homebuyers' mortgage experience in 2020.
That's according to a new analysis from Fannie Mae. The company asked people who bought homes between May-Dec. 2020 about their experience getting a mortgage.
"Specifically, we asked about their mortgage satisfaction, and if the challenges presented during the pandemic encouraged them to use more digital processes throughout their mortgage journey," writes Fannie Mae vice presidents Jenney Shenn and Tim McCallum.
It turns out the pandemic didn't change homebuyers' mortgage experience.
Eighty-eight percent of recent homebuyers surveyed by Fannie Mae said they were pleased with how they received a mortgage.
Thirty-six percent of respondents said they got a mortgage through a combination of online and in-person activities, an increase of just 3 percent from the same time in 2020. Meanwhile, 12 percent said they secured a mortgage through only online actions, up from 7 percent last year.
Among all recent homebuyers, 57 percent said the pandemic didn't impact their decision to get a mortgage digitally.
Credit unions and traditional banks received the highest satisfaction scores, 93 and 90 percent, respectively.
And small and midsized lenders also earned the best ratings. Seventy-seven percent of recent homebuyers who received mortgages from mid-size lenders report they're "very satisfied" with their mortgage experience, while 68 percent who used small lenders say the same.
Digital mortgages are a gradual revolution
With or without the pandemic, homebuyer sentiment seems to be shifting toward digital mortgages. Sixty-two percent of recent homebuyers told Fannie Mae they'd be at least somewhat interested in a wholly digital mortgage experience.
First-time homebuyers, many of whom are Millennials, are pushing this trend, according to Fannie Mae.
Among first-time homebuyers, 41 percent are comfortable giving online access to their financial records. That's compared to just 33 percent of repeat homebuyers.
"This could be an early indication of a demographic shift," Shenn and McCallum write. "As millennials start to buy more homes, they may be more willing to allow lenders to access their records electronically, since many younger consumers grew up allowing digital apps and online companies access to their financial information."
While the trend toward fully digital mortgages continues, the pandemic didn't cause as massive a leap in electronic mortgages as Fannie Mae expected.
"The shift to digital continues to be a gradual process, with certain segments showing different online servicing/in-person needs," Shenn and McCallum write.
McCallum and Shenn point out that buying a house with a mortgage takes longer and is more complicated than other activities you can complete online.
"To create more significant consumer interest and usage in a fully digital mortgage process, the industry may need to think about ways to further streamline and uncomplicate the process for consumers, as well as make costs, rates, and information more transparent, so that consumers feel comfortable with a fully online mortgage experience," Shenn and McCallum said.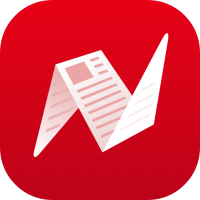 This is original content from NewsBreak's Creator Program. Join today to publish and share your own content.