You're in luck if you're looking to rent a studio apartment in Washington, D.C. Not so much if you're looking for a two-bedroom unit.
That's according to Realtor.com's latest Monthly Rental Report, covering June 2021.
The company finds the median rent for studio apartments in the D.C. metropolitan area is down 5.9 percent over the same time last year. In June, D.C.-area studios rented for $1,599 per month.
Meanwhile, rent for two-bedroom apartments jumped in June. Two-bedroom units rented for a median of $2,369 last month, an increase of 7 percent from June 2020. The median one-bedroom apartment rent is unchanged at $1,895 per month.
The median rent for all D.C.-area apartments, $1,929 per month, increased 1 percent over last year.
Washington, D.C.'s metro area has the ninth-most expensive apartment rental market in the country, according to Realtor.com. San Jose, Calif., tops the list with a median monthly rent of $2,860, followed by San Francisco at $2,801 per month.
Boston and New York City tie for the most expensive East Coast cities for apartments. Both metro areas median apartment rents of $2,450 per month, decreasing 2 percent from June 2020.
The biggest year-over-year jumps in apartment rents in the country occurred in Riverside-San Bernardino, Calif., a 24.2 percent jump, and Memphis, Tenn. Memphis's median apartment rent is up 23 percent from last year.
Nationwide, 44 of the country's 50 largest metro areas are now experiencing their highest apartment rents ever recorded. Median apartment rents are up 8.1 percent over June 2020.
"Beyond simply recovering to pre-pandemic levels, rents across the country are surging," Realtor.com Economic Data Analyst Nicolas Bedo writes. "Typically, rents fluctuate less than 1% from month to month. In May and June, rents increased by 3.0% and 3.2% from each month to the next."
The most significant increase comes with two-bedroom apartments, which leaped 10.2 percent, followed by an 8 percent increase for one-bedroom units. And the average studio apartment rent is up 4 percent from last year.
Why is rent skyrocketing across the country?
Bedo lists three primary reasons:
High home prices make renting more appealing to potential homebuyers
Increasing COVID-19 vaccinations make it easier for people to move safely
Rental vacancy rates remain lower than historical averages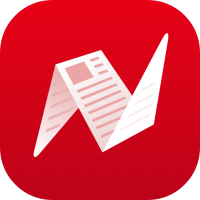 This is original content from NewsBreak's Creator Program. Join today to publish and share your own content.