Is Washington, D.C.'s housing market cooling off, just as temperatures in the capital city heat up? That's what Realtor.com data compiled by the Federal Reserve Bank of St. Louis (FRED) shows.
D.C.'s housing market hotness score dropped nearly four points between May and June, ending last month at 27.36. That's the lowest score since 2017, the most historical data available.
This score ranks D.C. as the 1,274th hottest real estate market in the country for June.
Realtor.com combines the median number of days a property's listed on its website and views of those properties' online listings to create the market hotness score.
According to Realtor.com, properties inside the District averaged 35.5 listing days in June, a .5 increase over May. That's near the nationwide median of 37 days on the market.
Meanwhile, listing views on D.C. properties remained steady in June. The website gives D.C. a 1.078 demand score, which measures, according to the FRED, "a market's average listing views on realtor.com relative to other markets."
What's going on? The data indicates the number of houses for sale is outpacing demand.
Supply Goes Up, Prices Drop Demand
Realtor.com doesn't provide listing data for only D.C., but it does break the numbers down by metropolitan area. The company reports 8,860 active listings for the D.C. metro on its website in June, a jump of nearly 17 percent from May.
Home prices may be one reason for decreasing demand among homebuyers. Inside the District, median list prices jumped by nearly $18,000 from May to June. The median price for a D.C. property in June was $592,000.
So, the supply of homes for sale grew while demand for those homes dropped, likely because of prices.
These numbers align with recent findings from Fannie Mae's Economic and Strategic Research team. Its June 2021 Home Purchase Sentiment Index reports that more Americans say now is a "Good Time to Sell" a home, but it's not a great time to buy a home.
Sixty-four percent of respondents said now is a bad time to buy a home, an eight-point increase from May. And 77 percent said it's a "Good Time to Sell" a house, up ten points from the previous month.
"Consumers also continued to cite high home prices as the predominant reason for their ongoing and significant divergence in sentiment toward homebuying and home-selling conditions," Doug Duncan, Fannie Mae Senior Vice President and Chief Economist, said.
What July May Hold for D.C. Real Estate
Even with homebuyers' pessimism, Duncan and his team are optimistic about the nation's housing market.
"Despite the pessimism in homebuying conditions, we expect demand for housing to persist at an elevated level through the rest of the year," Duncan said. "Mortgage rates remain not too far from their historical lows, and consumers are expressing even greater confidence about their household income and job situation compared to this time last year, when the pandemic had shut down wide swaths of the economy."
Inside D.C., homebuyer demand may return if home prices drop or stop increasing. But, until then, many potential buyers inside the District may sit tight.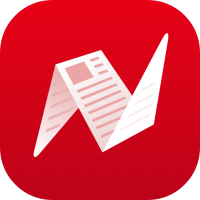 This is original content from NewsBreak's Creator Program. Join today to publish and share your own content.