Rent is going up in Washington, D.C. According to Apartment List, average D.C. rents increased 2.5 percent in June.
"This is the sixth straight month that the city has seen rent increases after a decline in December of last year," Apartment List said in a press release.
The company reports the median rent for a one-bedroom apartment clocked in at $1,720 last month. Two-bedroom apartments are averaging $1,737 per month, $543 higher than the national average of $1,194.
Even with the monthly increase in D.C. rental prices, rentals in the city are 3.7 percent below where they were in June 2020. During that same period, rents across the country rose 8.4 percent.
And D.C.'s median two-bedroom rent is the lowest in the Washington, D.C. metropolitan area. Arlington owns the highest average rent ($2,330), followed by Bethesda ($2,170) and Rockville ($2,150).
"Rents have risen in 7 of the largest 10 cities in the DC metro for which we have data," Apartment List said.
In June, median rental prices in Arlington jumped 3.7 percent, the largest increase in the metro area. A two-bedroom apartment in Arlington averages $2,330 per month, just .2 percent lower than this time last year.
Nationwide, Apartment List is calling an end to "Pandemic Pricing" for rental units.
"In Spring 2020, the pandemic drove rent prices down during what is usually the busiest season for the rental market," the company said. "But a rapid rebound in the first half of 2021 wiped out that price gap last month; today, the national median rent is 2 percent higher than where we expect it would have been had 2020 looked like a typical year."
D.C. is the seventh most expensive city in the country for renters.
With a median two-bedroom apartment rent of $2,690 per month, San Francisco comes in first, followed by Los Angeles. L.A.'s average rent for a two-bedroom apartment is $2,090.
Boston is the highest-ranking East Coast city, with two-bedroom apartments going for $2,080 a month. Median monthly two-bedroom rents in New York City are $1,860, with Philadelphia lowest on the list of major U.S. cities at $1,220 per month.
Rental prices in cities such as San Francisco, L.A., and New York City plummeted during the pandemic, and Apartment List finds rents are coming back in those locations.
"Since January, San Francisco rents have increased by over 17 percent," Apartment List said.
Still, average rents in major coastal cities are below their pre-pandemic levels. But that's not the case in Austin and San Diego, where average rental prices now exceed those before March 2020.
Though the biggest jumps in rental places occurred in mid-size cities, mainly in the western U.S. Spokane, Wash., median rents spiked by 8.1 percent in June, and Boise, Idaho's, average rent is up 39 percent since March 2020.
According to Apartment List, rent is leaping in these smaller cities because they tend to be more affordable than other, larger places. But that is changing.
"More affordable cities have tended to see prices climb," Apartment List said. "This has led to a certain degree of convergence in rent prices across the country -- the most expensive markets have gotten somewhat more affordable, while the most affordable markets have grown pricier."
Regardless of city size, Apartment List is seeing unprecedented rental price growth across the country.
"2021 brought the fastest rent growth we have on record in our data," the company said.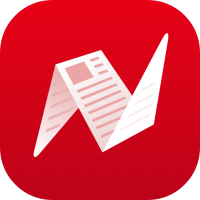 This is original content from NewsBreak's Creator Program. Join today to publish and share your own content.