As the world gradually emerges into the post-COVID era, it's common to find people seeking cool and creative outdoor activities to enjoy. You don't have to restrict your fun this season.
Of course, you can always have fun with family and friends, like enjoy dinner outside or watch an outdoor movie. Let's run down the list of super creative ways to have fun in NYC this season.
1. Get Yourself one of New York City's Classic Meals
NYC rightly boasts of several famed iconic dishes. So set out to taste some of NYC's iconic cuisines, and you'd "re-love" living in this city. We sure can't list all the fantastic favorite tastes you can grab, but let's see some:
You can get yourself some spicy hot dogs from Gray's Papaya;
Grab a bite from J. G. Melon's cheeseburger;
Enjoy Soul Food from Silvia's; or
Munch cheeseburger at Junior's
You can also visit other famous eateries in Chelsea, NYC, like Los Tacos, Westville Chelsea, and Cookshop for a splendid treat.
2. Go to a Sporting Event
Going to a sports event is a great way to spend your evenings outdoors in the city. New Yorkers loves sports, but the pandemic has hindered that fair for sporting events. How about attending a soccer or baseball event through a tour of Yankee Stadium?
3. Watch a Free Shakespeare Performance Outdoors
Public theatre performances went away last summer to keep everyone safe. However, well-renowned Shakespeare outdoor plays are back. Acts like Merry Wives (an adaptation of The Merry Wives of Windsor, a classic comedy) are open again. Merry Wives' cast re-imagines West African immigrants into NYC, showcasing the ambient excitement about the return of Shakespearean plays.
4. Tour the City at Night
You can tour the city when it gets dark to enjoy the city's sights without the pressure of routine. It could be with an ordered Uber ride or your wheeler. Get on the road and effortlessly enjoy the feel of this city to relax after a long day or week. Of course, you'd want to do it again.
5. Enjoy Drinks or Lunch at a Waterfront
Is there ever a better season for eating at a waterfront? Boat restaurants are opening up across the city. With a boarding pass of $10, you can go for a sail to eat executive cuisines at the waterfront.
6. See Whales Cruise in New York City
You can catch sight of whales in NYC and other marine life in Manhattan with Seasstreak, a high-speed ferry company. In addition, there's the opportunity of making some rare live Instagram shots of you at a whale cruise.
7. Enjoy Your Favorite Drink at NYC Rooftop Outdoors
Here's one of the best parts of the reopening season. You can enjoy your favorite snack from Claudia's while sipping your favorite drink over a rooftop. Unfortunately, outdoor rooftops in NYC this season take limited entries, but you can book a seat ahead.
8. Savor Your Favorite Picnic Game at the Park
Ditch the brunch routine and take a chance at an epic sandwich at one of NYC's lush parks. Without breaking the bank, you can serve yourself a savory treat outdoors at Astoria Park, Clove Lakes Park, or one of the city's artificial hills.
9. Swim Outdoors with Friends
it isn't your regular swimming in your private pool within the home. Dip into the city's swimming pools and relish your childhood memories outside your usual routine. It can be a very swell time with your friends while enjoying the fair weather.
10. Go to One of NYC Botanical Gardens
The Brooklyn Botanic Garden, New York Botanical Garden, and Queens Botanical Garden have more greenery and colors during the year. These sites also host a range of other renowned events like the Blossom Festival at the Brooklyn Botanic Garden. Consider scheduling a visit to one of the gardens.
11. Eat at Chinatown to Support Their Cause
Chinatown's a New York non-profit organization helping to support small businesses in the neighborhood. However, even before the pandemic swept in March, anti-Asian sentiment has largely seen Chinatown diminish. Help the historic Chinatown community by eating out at its eateries and also provide other support for them. You certainly can help others while enjoying a meal!
12. Get a Taste of NYC's Best Pizzas
No one forgets this! NYC pizzas are the best of their kind! So catch some breath the next time you're going out and relish the taste of New York's famed pizzas. For an evening blast, grab a slice at Lucali or Paulie Gee's Slice Shop, Washington Squares, or Stretch Pizza. Otherwise, order them for a memorable at-home taste. Check out our review of this Pizza Place in NYC.
13. Enjoy a Waterfront View in NYC's Boroughs
As we go further into the summer season, some of NYC's awesome riversides become more useful. Won't it feel great to enjoy the beauty of the boroughs while taking memorable photos for your social media buddies? So, whether it's East Rivers or the Hudson, you can always enjoy the warm weather while social distancing.
14. Get a Socially-Spaced Hike in a Park
NYC's parks can sometimes be filled on weekends. But you can head to roads with less traffic for fresher air. You could also get a socially distant hike during off-hours (during the week or early in the morning). Choose a path in your park, put on your mask, and get pure air in during the much-needed summer sunshine.
15. Organize an Outdoor Dance Party with Few Buddies
It isn't too early to organize a little dance party with family, friends, or colleagues. You could set up a mini dance party on your birthday or anniversary—anything. Indeed, it isn't yet the best time to dance in large halls with people you don't know. That's quite risky. New Yorkers can visit organize areas where few people can dance while social distancing. So get on your best summer outfit, plug your ears, and go on a low-fi rave, as you like it.
16. Catch up on Your Missed Music Festivals
Here are other outdoor events New Yorkers missed due to the pandemic last year are music festivals. Officially, the Celebrate Brooklyn music festival is back. BRIC and Glass Animals are already showing signs they'll also return in 2021. Let's hope for a list of other festivals and bands to come together and energize the streets of NYC again. First, however, it's cool to attend an outdoor music festival around the city while munching your favorite NYC snack.
17. Grab a Meal with Cocktail in an Outdoor Dining
Not everyone's comfortable with dining indoors. And with the receding of winter, this is your best time to dine with your friends and loved ones outside the home. Locate a sidewalk, backyard, or patio; order your favorite meal—plus cocktail—to enjoy some delicacies you didn't make yourself.
Since last year, outdoor dining has become a more "in-vogue" way of socializing. What's more, outdoor dining looks like it's here to stay. Or don't you think so? Remember always to put on a facemask when you're not in the dining.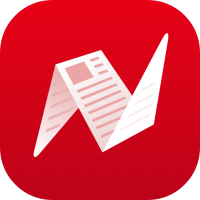 This is original content from NewsBreak's Creator Program. Join today to publish and share your own content.