For all of you foodies making a trip to New York, you're in luck. You've chosen what is probably the most gourmand-friendly place to see, and taste. There are plenty of chances to feed your inner street food critic or simply enjoy striking a strange meal off of your bucket list. So, choosing the top places for gourmands might be a bit tricky. What is the type of food which you prefer? Though, in the end, a visit isn't everything. If you fall in love with the Big Apple, as many have before, moving here would be a perfect thing to do. If that would interest you, let us take you for a short tour around the best gourmet spots in the neighborhood, shall we?
Let's start with a classic for all food lovers: A piece of Italy in New York
Italian cuisine may just be among the most popular these days in the world. And, in NYC, which is a melting pot of numerous cultures, there are plenty of places that will serve great Italian. However, we want to pick out the top places for gourmands in NYC who are seeking a taste of Tuscany. Hence, we decided to highlight Marta here. It is a wonderful place for anyone who's seeking a slice of carefully made pizza after a stressful day. With the elegant, yet the welcoming feel of the tall wood-fired ovens and the comfortable dark wood of the interior, Marta is a definite people pleaser. And, after you're done drinking some of the authentic wine with your delicious meal, head to the bar for a cocktail or two. The staff is among the most easy-going and friendly in NYC, so don't hesitate to ask for some advice on your choices.
Next, head out to explore the East in the West: Introducing Japanese cuisine in NYC
In recent years, Japanese cuisine has become more and more popular. If you're among the generation which has been following anime in youth, this will be your favorite on our list. It's time to try the food that Naruto has been recommending to you for ages, right? Head out to Ivan Ramen and try your hand at slurping these noodles. If you're worried about how authentic these dishes are, you shouldn't be. Ivan Ramen is among our top places for gourmands in NYC because it is for real. The owner, Ivan Orkin, actually spent a lot of time in Japan studying the art of ramen. But, this NY food spot is definitely for those who aren't into too much experimenting, as well. Ivan Ramen mixes traditional Japanese ramen with the familiar tastes from your home in the USA.
Among the top places for gourmands in NYC is definitely: The spice of Mexico in north
Some Mexican spicy treats are on almost every foodie's list. If you're browsing through New York looking for a good spot, you'll have plenty of opportunities. From food stands to actual restaurants, there aren't many chances for disappointment. The rule of the thumb goes: pick the stall with the long line, right? However, once in a while, a gourmand needs to take a seat in a classy place and still eat quesadilla. Cosme may just be the place to fulfill those demands. It ranks among the best Mexican restaurants across the country and is a perfect mixture of class and home. The menu ranges from light brunch meals to a proper dinner for a date. The only trouble here would be getting a reservation, as the place is always full. Like we've already mentioned, a long line naturally means great food. We'd suggest visiting them at about five-thirty in the afternoon and trying to grab a walk-in table.
And finally, we advise that you enjoy an American meal with a Mediterranean twist
As we've already mentioned, NYC is a bit of a melting pot for different cuisine. You can find almost anything here, no matter which part of the world you're interested in exploring. But, after you're done exploring the globe in the Big Apple, you will get a bit homesick, right? The perfect spot to head out to then is Meadowsweet. This is a place that has it all. If you're looking for a quick brunch with your friends, you won't be disappointed. Any gourmand will enjoy the light meals with their pick of delicious wines on the side. If, on the other hand, you'd prefer a dinner date, this still may be the place for you. Check out their online menu and see exactly what you'd prefer on your plate. The extra plus about Meadowsweet is that, while they aren't a vegetarian restaurant, they won't say no to a requested vegan entrée. Finally, our tip is to take your pick of their desserts and cocktails, as well. There isn't really a wrong choice in this place.
So, after reading all this, wouldn't a move to Brooklyn be a perfect thing to do? If you're a gourmand, there's no doubt about it.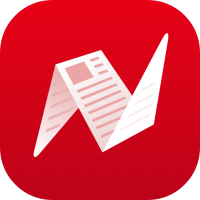 This is original content from NewsBreak's Creator Program. Join today to publish and share your own content.