Coffee has become a lot more than a drink that you have to get your day going. Many have turned to gourmet coffee shops throughout New York City as their place to gather and drink coffee and espressos that are beyond words in terms of taste.
The coffee shop has become one of the favorite places for New Yorkers to go because they can enjoy their beloved blend of coffee, or have specialty drinks that are truly heaven to them. However, it is not just about the drinks that draw them to certain shops. People want to have the experience, to gather with friends, or do work on their laptop or tablet, read a book, or play a game while they tantalizingly sip their drink.
If this is what you are looking for, here are the 10 best coffee shops in New York City for you to visit.
Voyager Espresso – if you aren't looking for it, you will miss this fantastic coffee house. Located near the Fulton Street Subway Station, this spaceship-themed coffee shop is in the basement. It offers incredible coffee as well as an amazing ambiance with brick walls, reclaimed wood, and fantastic design. There is truly nothing like it, and the staff is as friendly as any you will ever meet. A place you will surely be glad you visited.
Abraco – this is one of the smallest coffee shops imaginable, but it is the intimacy as well as the incredible coffees they make which really stand out. There are standing bars on both sides of a wide-open window that allow you to talk with friends while you watch people in the old East Village walk by. Their drip coffees are truly sensational.
Happy Bones – if you are looking for more of an Italian feel, then this is the location for you. Their lattes are truly spectacular, and they offer a variety of milk to suit anyone's pallet. As you are heading to downtown, this is the perfect establishment to stop in to get a fantastic cup of coffee. Their signature tortoiseshell spoons are one of the reasons people love this quaint little establishment.
Hi-Collar – to be honest, most coffee shops offer similar or exact drinks from one another. It is all about the experience, and this is why people love Hi-Collar. It is not just that this is a fantastic location and incredible look, making you feel like you are in downtown Tokyo, but they offer a variety of treats that are beyond words, especially their green tea Rice Krispy treat.
Sweetleaf – while serving incredible coffee, what makes this such a special location is the blend of people. You get everything from hipsters to nerds, and they offer some of the very best coffee in Brooklyn and Queens. They also have great house-baked treats available.
Little Collins – this coffee shop has only been around since 2013, but it is a fantastic place, providing you a truly Australian feel in terms of the coffee and treats they offer. Even the atmosphere will make you feel like you are down under. They have very professional and polite staff, making the experience a whole lot more enjoyable.
El Rey – if you are looking for a California feel, then this is the coffee shop for you. They offer amazing treats with avocado, pickled egg that is available at brunch or lunchtime, and their drinks and treats are specifically designed for the health-conscious person. That doesn't mean that they are not tasty, as you will enjoy many of their different blends.
Pietro Nolita – this is actually a restaurant and not just a coffee shop. The interior is completely painted in pink, which gives it a rather interesting appearance. However, it's a fantastic place to get an incredible latte, espresso, or coffee, as the owners are from Italy and offer an incredible experience you will surely love.
Blue Bottle – this coffee has become so popular that it is even canned and sold in many stores across the country. There is truly nothing like the experience of going to this café in person, as their cold-brewed coffee is spectacular. If you are a serious lover of coffee you'll be glad you went here.
New York City is the place for many incredible places to find coffee, and these are just our list of 10 best coffee shops you will surely not want to pass upon.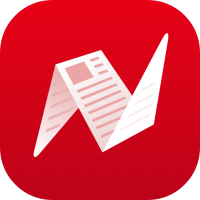 This is original content from NewsBreak's Creator Program. Join today to publish and share your own content.