There are definitely some downsides to living in a big city. A few that immediately come to mind are the constant noise, the crowds, terrible freeways, and a lack of good parking, and of course, it is usually more expensive to live in a big city. When you come right down to it, there are a few really good reasons to pull up stakes and hit the suburbs.
But there are also a few really good reasons to call a place like New York your home. Here are a few of those reasons and if you would live in New York you may think that you can never leave after reading this.
Free Grocery Delivery
The Sports Teams
One big benefit you have when you live in a big city is access to live sports. Sports teams are always located in larger cities where they can set up and can attract millions of fans to their high-priced live venues. This means virtually all of the major sports venues are located in big cities across the US. So if you love live professional sports, chances are you'll need to move to a big city if you want to see them more often, and if you love live sports the big cities are definitely the right places to live.
Cultural Events
Big cities are our country's cultural hubs. It is there where you will find the best museums, art galleries, and cultural festivals. No matter what you love to see from anthropology to history, to different world cultures exhibited in all forms of display including arts and events, the big cities are the place to be. In fact, the US has some of the top museums in the world and all are located in New York, Los Angeles, Washington DC, and other big cities. In terms of art galleries, there are a plethora on each coast in places like San Francisco and Miami. Pick a big US city and you'll find culture in abundance.
Yes, the big cities have their drawbacks, but in terms of so many things that make life wonderful, for some of us – they are the right place to live.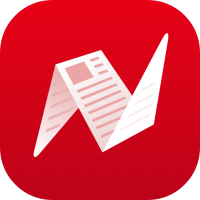 This is original content from NewsBreak's Creator Program. Join today to publish and share your own content.