The Flagler County Sheriff's Office responded early Saturday morning to the beach near Palm Coast, Florida for reports of a man in a hamster wheel-type water vessel.
Authorities say several people called in concerned about what some described as a "hamster wheel" or "bubble" floating at the beach.
Deputies later said the occupant of the vessel was safe and uninjured.
The occupant Reza "Ray" Baluchi has gained some notoriety in various parts of the United States and the world. Reza is a Ultra Marathon runner and activist who has made a few attempts to "run" across the ocean from Florida to Bermuda.
According to his website, Run With Reza, he constructed by hand his own hydro-pod bubble for the purposes of running from Florida to Bermuda on the ocean! He has attempted a couple such runs over the past couple years, once in 2014 and again in 2016 but has been met with bad weather and stoppages from the United States Coast Guard, who required him to get a support boat, at least until he reached international waters.
Coast Guard officials claimed that he was in danger from fatigue and needed to get back to shore. He was even threatened with a $40,000 fine and up to seven years of imprisonment.
This time around, he found himself launching from his hometown in Pompano Beach, heading north to Jacksonville and New York, "running" for charity along the ocean surface to raise money for the homeless.
Speaking with him by phone, Reza says in his bubble, he carries with him all his essential supplies from food, GPS, satellite phone a laptop and even has a mounted video camera to document his journey.
It is not known at this point if Reza washed ashore Saturday in Flagler Beach by ocean currents or on his own power, but he did say he needed to charge some of his devices.
Reza, started running back in his home country of Iran as a young child. Now at age 44 he's traveled around the world in various cycling teams. He claims he has ran nearly 12,000 miles in 200 straight days around the perimeter of the United States. This latest run for the real life Forrest Gump, an attempt across the ocean, is part of a hopeful 85,000 mile encompassing mission to meet people in hundreds of countries, hopefully world leaders as well, as an inspirational symbol of connectivity and peace.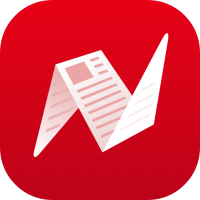 This is original content from NewsBreak's Creator Program. Join today to publish and share your own content.