The reviews for one popular local restaurant in Florida are blowing up, almost going viral in the process. However, the attention this classy restaurant is garnering is more of the unwanted type of attention no restaurant would look to have from the local dining public.
Hillstone Restaurant in Winter Park is being flooded with negative reviews to the tune of 100 plus "Doesn't Recommend" reviews on Facebook just in the past five days. Dozens of people posting reviews on the restaurant's Facebook page, all in opposition to various aspects of service, and most in response to the backing of one customer's story of ordering a salad to-go, to not just being turned down, but being asked to leave and trespassed from the establishment.
As the story goes, according to his post on Facebook, Bruce Woodburn visited Hillstone for an afternoon lunch just to have, as described by him, the "most amazing lunch experience" that he's ever had. He and his associate were having lunch and everything was going fine. He called for the waitress to order a couple of salads to-go, as he's done several times in previous years visiting the restaurant. The waitress took the order but shortly came back later and told him that they were not able to have the salads to-go, citing their policy. The incident was shortly escalated to management who told them they were not able to have the salad, nor would they be able to order the salad to eat there, as their intention would be to not eat it there and take it out. The manager would then ask them to leave. Another manager asked them to pay their bill and leave as well. Walking out of the restaurant, Bruce encountered the two managers again standing at attention with a couple of police officers waiting for him to exit outside of the restaurant. The officers issued him a trespass warning, to not set foot on their property again.
Now how and why this story has exploded since then is beyond the understanding of several people, Bruce, included. His Facebook video was viewed thousands of times and shared several hundreds of times. Review after review absolutely digging in and going to town about this customer's experience and people's general displeasure with Hillstone.
"Looks like if you order a salad to go, they'll call the police"
"Seriously?!? Someone can't order a salad to go, especially if they're paying for it???"
"My ex GF loves this place, which makes sense, because they are both horribly overpriced for what you get."
"BYE BYE BYE HILLSTONE...."
"Apparently Karen will ask you to leave if you order a salad-to-go"
"Let people order chicken salad to go. improve parking. More seats for waiting. Get rid of kale salad. Apologize to Bruce W."
"It just became WAY too expensive having a defense attorney on standby every time I wanted a salad to-go."
To give you a scope of reference, at last count at the time of this writing there has been approximately 115 negative reviews on the restaurant's Facebook page since the incident. That's about a half-dozen more than the amount of positive reviews they have had on Facebook in the past year.
When asked, the restaurant declined to comment about the controversy on how potentially one of their customers was asked to leave and trespassed over a to-go salad order. So we can only speculate as to their side of the story. It's hard to imagine a restaurant doing that over any negative but civil customer service experience. Perhaps the staff heard or saw something transpire prior to asking him to leave. Or perhaps they could have perceived Bruce not to have been as calm as he appeared when describing his story in his video. The one thing we can say to an absolute certainty is that anyone can trespass anyone for anything with no reason needed. As long as there's private property, you can be trespassed. That and as everyone knows, there's two sides to every story.
So next time you're in Winter Park, Florida, and if you are hungry, there's lots of dining options in the thriving, upscale community in Central Florida. Just know, one Facebook rated five-star restaurant, despite getting totally thrashed in reviews over "salad-gate", has lost at least one customer who felt wronged for being asked to leave in one of the most bizarre ways to leave a lunch. And now he has a cult-following who may also follow suit.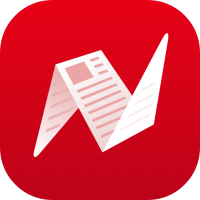 This is original content from NewsBreak's Creator Program. Join today to publish and share your own content.