New River Fine Art, a contemporary art gallery in Fort Lauderdale is proud to offer new prints by Alex Katz.
The large format portrait "Vivien with Hat" shows Vivien Bittencourt, Alex Katz's daughter–in-law in a white summer wide-brimmed hat.  This signature reductive aesthetic is clearly Alex Katz. Pulling out only the essential visual components of his subject, Katz delivers a face in a seemingly raw power stroke. Flat, illustrative qualities are married with hard-edged accessories and minimal modeling techniques.  At its core, a subtractive methodology by the artist allows him to edit out the visual noise and concentrate visually on the essential key elements of his art, in this case, his family.
The use of soft colors and emphasis on fashionable details in his painting transforms the coldness of sharp lines and lack of detail into a stunning contemporary art portrait by an unrelenting 94-year-old painter. 
Katz's use of the achromatic blue field is not so much a void but a masterful decision of the "less is more" disposition.  A color field technique, Katz conquers the ability of using the blue hue not as negative space but instead cleverly addressing the surroundings with the concept of maximizing a token of color versus a destitute environment lacking in notice.  
Vivien Bittencourt grew up in São Paulo, Brazil, where she received a degree in history from the University of São Paulo. In 1986, she moved to New York City to pursue her interest in filmmaking. She produced and directed documentaries about artists, including Rudy Burckhardt, Alex Katz and Kiki Smith.
Alex Katz was born in1927 in New York as the son of Russian-Jewish immigrants, is one of the most important painters of our time, worldwide. Katz studied at the Cooper Union School of Art from 1946 to 1949. He then attended the renowned Skowhegan School of Painting and Sculpture, which would later also produce such important artists as David Reed and Jason Rhoades, among others. From the 1950s onward, Katz developed a very independent painterly language which addresses the traditional genre of the landscape, as well as the portrait or figure painting. Although the general public sees Alex Katz as a pop artist, he does not consider himself to be one. Rather than emanating from a graphic implementation, such as that which pervades the works of Robert Indiana or Roy Lichtenstein for example, his images always emanate from painting.
Katz always begins his work by occupying himself with paint, from which he develops his very characteristic large-scale intercourse with space. The design of his pictorial reality is usually laid out extensively and appears with sharp, clear edges in his works from, at the latest, the end of the 1960s onward. He sees himself as a post-abstract painter who, in his realistic painting style, arranges the figure elements and sign elements in such a way that the observers combine them "in their heads" themselves. Katz is interested in the elementary question: What is reality? Taking this question as a starting point, he has spent the past 50 years repeatedly exploring possible ways with which "realism" can be redefined. Color and light play a central role in his works. Thus, even despite the ostensible realism, he pays less attention to the motif than to the look and style, i.e. the appearance. Alex Katz is represented in numerous international private collections and museum collections, and can look back on a wealth of international exhibition activity.
For more information on Alex Katz, please visit New River Fine Art at www.newriverfineart.com
~
Image:
Alex Katz (b. 1927)
Vivien with Hat, 2021, (149/150)
Archival pigment Print on Innova 315 gsm paper
36 x 48 in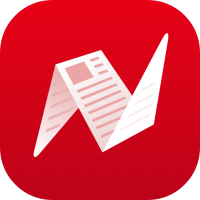 This is original content from NewsBreak's Creator Program. Join today to publish and share your own content.