From linguistical explorations through the PEMDAS Mathematical Order of Operations to Graffiti Codices, and from Iconic Symbolism to Pop Art propaganda, instills a sense of elevated scholarly aptitude toward contemporary art discussions. This curated assortment confirms that universal language is understood through a complex analysis of environmental awareness - Posture vs. Perception, Recognition, Decoding, Understanding, Appreciating, and Accepting. Each artist in the exhibit brings a unique style to this silent volubleness.
One of the artists who is gainging international attention is Poltical Artist is Gabriel Delgado.
Gabriel Delgado creates themed artwork that explores aspects of contemporary social and political events, ranging from Police Brutality, Animal Rights, Environmental Rights, Science, Economy, Immigration, Social Reform, and other relevant topics. His PEMDAS driven, and conceptually solvable Order of Operations mathematical equations bring to light the elegance of numerical and text-driven logic via an expressive scientific chalkboard aesthetic.
Delgado immerses himself into areas of global conflict to meet with other artists and activists to gain a better understanding of the issues that he visually investigates. While Mexico in Delgado accompanies a Cultural Attache of the Mexican government, to meet with the Zapatista Delegation from Chiapas, Mexico during the infamous Zapatista civil society uprising of 2000.
His Middle Eastern interests are born from a months-long expedition to Jordan, Syria, Israel, West Bank, Gaza Strip, and other parts of Palestine, where he meets with a variety of Political Artists, some living in exile and in refugee camps, who educate him about the social unrest and historical implications of the Middle Eastern Affairs. It is here in the Middle East, Gabriel Delgado is identified, detained, and jailed on suspicion of International Terrorism, ultimately cementing his political ideologies, and catapulting his intense scrutiny of the U.S. Government and its handling of international affairs.
Delgado is a pioneering participant in the early development of the Anarchist Black-Block Movement. In the late 1990's and early 2000's, he marches and demonstrates in the global protests - including: Washington D.C.; Houston, Texas; and New York City, New York for political direct action demonstrations against the World Trade Organization, International Monetary Fund, and World Bank.

Gabriel Delgado has held two museum Curatorial titles, three Gallery Directorships; and is a published art critic and writer in over 25 + publication.
Two new equations exhibited with Burgess Modern + Contemporary at the Hampton Art fair that mix contemporary pop culture and environement tragedies are "Whitewashing" - featuring a narrative on Beyonce Knowles and "X-Press Pearl" which discusses the environemtal disaster in Sri Lanka.
In X-Press Pearl, a minimalistic conceptual drawing by Delgado details the demise of the Singapore-registered container ship carrying a payload of 378 tons of oil, 25 tons of nitric acid, and 171,000 pounds of low-density plastic pellets. Through his own language of solvable mathematics, he describes the fateful day of May 20, 2021, when the X-Press Pearl caught fire and eventually sank off the coast of Colombo, Sri Lanka. The numerical equation walks the viewer through the catastrophic consequences. Defined, bold and black numbers in the drawing illustrate the disastrous reality of the ongoing environmental catastrophe- 176 turtles, 20 dolphins, 4 whales, and thousands of fish dead. The incident, as described by the media, government sources and the artist, was deemed the worst marine ecological disaster in Sri Lankan history.
Whitewashing introduces an element of pop culture into an otherwise political landscape. Delgado details the controversial narrative of L'Oréal and Elle Australia Magazine's decision to whitewash Beyonce Knowles's by digitally lightening her skin for the cover, editorial content, and ads within the publication. The arithmetical calculation illustrates the Editor's claim that the magazine's cover does not feature Asians, plus-sized models, pregnant people, models with freckles, red heads, and dark-skinned minorities for fear of reduced sales. Delgado brings to light institutional whitewashing as a form of racism and betrayal of trust against women who see Beyonce as a positive role model.
Burgess Modern + Contemporary's LANGUAGE & INTERPRETATION presents an exhibition that captures the full attention of the viewer, while creating opportunities to facilitate discussions on a multitude of subjects from academia to politics, and the cosmos to humankind.
For more information on Gabriel Delgado, Burgess Modern + Contemporary, and Language & Interpretation, please email Marketing Director, Diego Dietrich at marketing@newriverfineart.com or call 954.524.2100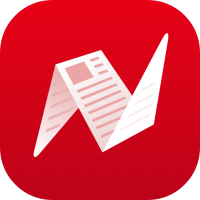 This is original content from NewsBreak's Creator Program. Join today to publish and share your own content.