New River Fine Art announces the launch of 3 new video-game based NFTs by internationally acclaimed contemporary artist, Super Buddha at Market Art + Design Hampton Art Fair, Aug 12 – Aug 16, 2021.
The new NFTs by Super Buddha highlight his love for 1980's and 90's video game nostalgia. In addition to the NFT event, Super Buddha will have original artwork on display with New River Fine Art.
Buddha has garnered quite the star-studded list of collectors, admirers, and advocates. From Musical Artists such as Tory Lanez and Swae Lee; to Business Tycoon, Gianluca Vacchi; and Boxing Superstar, Floyd Mayweather have all collected Super Buddha's art, adding superstar importance to an already incredible collector-base.
Super Buddha sees his artwork as a positive propulsion strategy to spread the message that there should be positivity and consciousness in every facet of life.
"I see so many things wrong on the spiritual and humanistic level, so my art's intent is to shed more light on consciousness and provide good fortune to everyone," says Super Buddha.
Lisa Burgess, President of New River Fine Art, remarks that "Super Buddha has an undeniable spiritual presence, one born out of his experience as pioneer in the birthing of Shanghai's Street Culture. Super Buddha's contemporary playful ploy on ancient meditative practices gives a jovial jolt to our inner enlightenment as we heed his modern-day mottos. His signature character strives, like we all do, to reject impulses of materiality while instructing life lessons with upbeat gusto."
Super Buddha's lighthearted artwork features Buddha as a contemporary spokesperson that captivates the audience with witty one-liners. Exhibited as a repetitive and reductively minimalistic bust of a bubbly cheeked, straight teethed, and large-eyed figure, this bald Chosen One is eternally cheery with his signature long earlobes that symbolize a conscious rejection of the material world in favor of a more spiritual enlightenment.
Acquisitioning details, booth information, or additional art fair inquiries can be directed toward Diego Dietrich, Marketing Director, or calling 954.524.2100.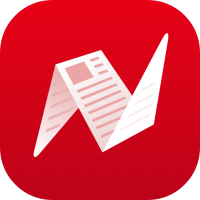 This is original content from NewsBreak's Creator Program. Join today to publish and share your own content.