Art is the perfect way of nurturing the emotions of both the artist and also the buyer. Rajan Seth creates abstract paintings that combine brilliant textures and metallic colors perfectly wedded in harmony that radiate through his canvases. He creates a modern stylized medley of uplifting textures with his hands and works through every stroke until he finds a poetic composition in visual form. Rajan has made masterpieces that can transform any interior design taking charge of the room!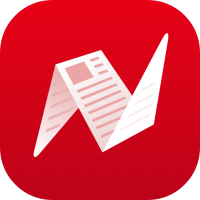 Rajan started his journey with Art by Rajan Seth in September 2018. He lives in London with his wife who is an Indian clothes designer, and a former investment banker. He has completed over 100- 200 commissions and has clients all over the world, in the US (LA, NYC, Chicago) and then equally in Asia and Europe.
He has also sold his paintings to famous celebrities including Fearne Cotton, Hugo Taylor, David Ginola, Nick Pope, Karim Bellarabi, and Michael Keane.
Apart from selling his paintings, he also offers online classes for beginners, and his Instagram page and Youtube channel are also very resourceful for those who wish to learn.
"It's always been my passion to create abstract paintings that evoke emotions and bring about certain experiences for people. The intention is that each person views and interprets the art in a different way which is what I love about painting. I work primarily with acrylics or oils with metallics. I love the idea of adding metallic colors to a painting to add a reflective element and what I believe to be a new dimension to the work. The paintings appear different in different times of the day depending on how the light hits the canvas and so in essence, you aren't just buying one painting but one that is constantly changing and evolving with time and light," Rajan told NewsBreak.
Rajan listens to his client's needs carefully and offers a visit if he can in order to inspect the space and plans his paintings accordingly. Visually seeing the space that he is working for, gives him an opportunity to assess natural light, see the interior, and advise on colors and frames.
Rajan's studio is small and intimate in his house in London. "I find the space to be small and sometimes difficult to fit the large-scale paintings I work on, but I make it work. I am very passionate about what I do, and I love bringing people's visions to life. When I am working on a commission, I keep my clients constantly updated, I involve them in the process, and I send videos to get them excited with the progress," Rajan added.
While working from home as a contractor for an accountancy job, Rajan started creating his paintings on the side and painted in his free time. "I always knew that accountancy was never for me. I worked hard and studied for 4 years after graduating from Manchester University with an Economics Degree to gain my ACA qualification. I had 4 different accountancy jobs in those 4 years, I either got fired or made redundant from all of them! The job when I was contracting was my 5th job and it was during a time when I was going through personal difficulties," he said.
"I was very lucky to be able to work from home and start my own Instagram page to showcase my work. I'd always tell people to follow their passions, and make them into paycheque. Doing something you love as a job has a profound impact on your well-being, it's better to be happy than to be rich, in my opinion," Rajan told NewsBreak.
Rajan started painting young and would spend hours after school in his art studio. He was fascinated with all the materials he could use and the compositions he could create.
"I am not trained, I am self-taught, I believe art is all about intuition and feeling, you don't need to be trained to express yourself!"
"Art for me is a form of therapy, a few years ago I was going through a difficult time in my life, I turned to painting to guide me and a form of release, away from stress. My first painting was really colorful and bold; it's still up in my parents' house actually, my mum told me it means the most to her and won't let me sell it and nor do I want to. Art has helped my mental health and I feel really relaxed painting and creating," Rajan said.
Rajan has sold many of his paintings in the US. "I have sold in LA, California, Chicago, NYC, Miami, also Canada. I've also worked with some interior designers in the US but it's a market I am trying to tap into more. I primarily sell through Instagram and my website but I do also sell through interior designers on occasions. Each time I sell a painting overseas I always pinch myself and think, how did these people find me? The power of social media is amazing! I find with US clients that they have much bigger spaces on their walls to fill with art, which is an artist's dream! In London, everything is quite congested so people don't necessarily have big free walls to play with," Rajan added.
Being a self-employed artist, Rajan likes that each day brings new challenges! "I find that I actually spend more time doing things outside of the studio than painting. I wake up each morning with new things to do. For example, one day I may work on improving my website or filming for my youtube channel and the next day I may attend a client visit, or have a consultation, or work in the studio on a piece for my collection. I love that every day is different. I also think that it's so important to have that balance where you go to the studio to paint only when you feel up for it because when I am not in the right mood, it shows in my work," Rajan told NewsBreak.
Rajan's beautifully orchestrated paintings illuminate any space with an eye-catching rhythmic flow of colors blended with unique textures. Every canvas brings joy! His videos on his social media are proof of his dedication and are truly inspirational.