A visit to a pumpkin patch is not just a fall tradition. It is about a family experience and making memories every year. And what's better than picking a family-owned small business to spend a day full of activities. This urban farm is in close proximity to the city and has many exciting things to do on the farm.
Blase Family Farm is located in Rockwall, Tx, and is owned by Jill Blase and her little family. The farm has a cute pumpkin patch that offers a great photo- op and you can also buy your pumpkins, pie pumpkins, and straw bales for fall decorating. They also have a petting zoo with llama, sheep, pigs, and a donkey. They also have a small hay maze, just the right size for little ones, a tractor-pulled hayride that passes by their blueberry farm, homemade fudge and popsicles that they make on the farm, and of course pumpkins!
They also have Spookley- the Square Pumpkin storyboards in a walking wooded trail. "Spookley is a story about a square pumpkin in a round patch and teaches that the things that make us different are the things that also make us special! Spookley is the National Spokes-Pumpkin for anti-bullying," Jill told NewsBreak.
Blase Family Farm was established 10 years ago in 2011. This fall is their 10 year anniversary!
"My husband Chris grew up on a dairy farm in S. Dakota. He thought he would never farm again until he lived in Rockwall for a few years. We built a house next to a beautiful wooded property and found that it was zoned for business. We were concerned that it could be developed and the trees would go away and an unknown business could appear next to our family home," Jill told NewsBreak.
She attended outdoor learning at a 5th-grade camp with her daughter Emily and loved it so much that she decided to start a business on the property. "We purchased the land in the year 2011 and started the pumpkin patch 10 years ago. This is our 10 year anniversary," Jill added.
Blase Family Farm also offers 'pick your own blueberries in summers every year. "Chris was missing farming a little bit, so after going to a pick your own blueberry farm, he decided to try growing blueberries. We have now grown to 1600 blueberry bushes for our pick your own blueberry season in the summers. We were so happy to start a family business with our young children at the time. They helped us build the barn, pens, and picnic tables. They were our first employees and partners in growing our business," she said.
Blase Family Farm has now grown to have several fans and returning customers every year! The Blase family loves serving the Dallas community but faces challenges with the Dallas weather. "We lost a majority of our crop in February's freeze, and pumpkins can be affected by the weather as well. However, we are thankful for the support we have every year. When we lost a majority of our crop, we opened this summer anyway and the support we received from our customers warmed our hearts!" Jill told NewsBreak.
They offer pumpkin patch visits by reservation that you can sign up here. This helps them manage the crowd better so that they can keep the farm less crowded. They opened their pumpkin patch on September 25th and will be open until October 31st, 2021. The tickets are priced at $9 for ages 2 and above.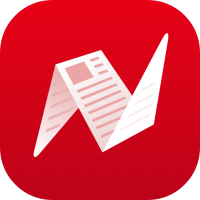 This is original content from NewsBreak's Creator Program. Join today to publish and share your own content.