True love. The one that feels like a cool breeze in your hair, warm under your toes, the one you would ambush with no fear, wear like a jewel, and trust with closed eyes. The kind where the happiness of the person matters over any joy in the world. The kind where selfless love triumphs over the desire to unite.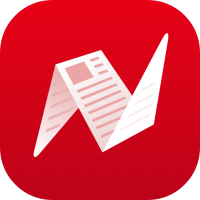 When you find new love, it feels both exciting and magical. The bliss of being in newfound love is almost agonizing. But when the newness of a relationship settles, the bond feels mellow. Only true love ages with deep roots, more understanding and determination to the extent where you lose the thought of a life without their presence.
Determination. The difference between infatuation and true love is the power of determination. Determined to not letting them go. Determined to trust. Determined to love unconditionally. Determined to choose each other every time, repeatedly.
Long distance relationships are build on the foundation of deep rooted love and it lasts through it on the pillars of trust. Love of two courageous warriors who refuse to give up!
The story. When my 'now' husband and I were in a long distance relationship, the only thing that helped us sail through the heaviest of storms was determination to stay together and to look past the storms. It was up to us to write our own story, of triumph or of anguish. We ended up with a tale of concrete love to tell our two beautiful boys.
We were in different continents with time zones so different that could have made either one of us a nighthawk. It was not easy to figure out a schedule for those long phone calls and skype video calls. But when you have faith in something that is undoubtedly precarious, you make efforts to make it happen. We did. For 5 long years, meeting only once a year, we made it happen.
We worked hard on our relationship. And once you cross a particular time frame into a long distance relationship, your trust only grows deeper. And you stop questioning your why's and there is only one way left that only goes forward.
Acceptance. It took us a long time to accept our circumstances, to accept our love endureth all obstacles and to accept the extent that we were ready to sway our paths to make this happen.
We had no idea how to do this. The number of people who give up on the mere thought of long distance relationship is so massive, that it is very unlikely to hear a tale of success in your circle. Even your best support systems can fail you. It is hard to find trust when your people don't trust what you want to trust so badly. We figured it out on our own, as we took upon this journey and we made a decision to always find a way to each other.
We painted a beautiful picture together, we picked 'our' song, we picked our rhythm and we gave ourselves things to look forward to in our relationship. We knew it wouldn't be forever that we will have to do this and yet, we decided to not keep a track of days or years. The only time we counted days was when it was that time of the year when we would meet.
Long distance relationship can work when there is love beyond infatuation, when there is a will to be together for the rest of the life and there is a partner who makes mutual efforts to ride the waves it may throw at you. It works when you decide to always find a way to each other and keep declining the one that takes you apart.