Are you a fan of the iconic show 'FRIENDS'? If you are, get ready to personally experience the different sets of your favorite show right here in Dallas! Which is your favorite part of the series- the purple door, Chandler and Joey's recliners, Central Perk, the fountain or the sofa pivot scene? (share under comments- what you are most excited to see) If you are like me, thinking all of these, here's a good news for you!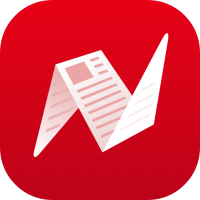 The FRIENDS™ experience is a two- story interactive set featuring 12 different rooms to explore located at the Shops at Willow Bend, Plano, Texas! The FRIENDS experience is created by Superfly X, Warner Bros. Themed Entertainment, and Warner Bros. Television Group and are set to open in Dallas on November 4th. The website is open to book tickets from November 4th, 2021 to January 17th, 2022.
The FRIENDS experience will be an interactive recreation of their iconic sets from the show. You can re visit the historic moments of the show and re-create some of your favorite ones. You will even get to poke the ugly guy and re-create the sofa pivot scene. There are many Instagram- worthy photo opportunities including the famous orange couch from the Central Perk café (#friendstheexperience)! It takes about 30- 45 minutes to explore all the rooms. Oh, it also makes for a perfect proposal place! (Hint: know a fangirl?)
The FRIENDS experience will also have a gift store, of course, unlike any other! Because in this gift shop, you can purchase unique and custom collection of FRIENDS™ merch. You can also shop their merchandize online to get your favorite merch from an array of clothes, accessories, collectibles and more for FRIENDS fans. My favorite merch from their online store are the tote bags with popular quotes from the show, the central perk apron and oh, the ornaments!
They pride themselves in keeping the experience not just clean, but 'Monica Clean'! Oh, well, we are here for it! They have COVID safety protocols in place- they clean the touch points frequently, require face masks, if a group member is sick, they ask to reschedule and they have hand sanitizing stations and disinfectant wipes throughout the experience.
They also offer a "Private Access" Ticket option where you can purchase a time slot first thing in the morning before they open to the general public for a group of either 6 or 10 people.
The FRIENDS experience is currently open in New York and Atlanta and their flagship location in New York also offers coffee and pastries that fans can buy from Central Perk cafe. And now they are all set to open in Dallas! So much to be excited for!
Address: The Shops at Willow Bend, 6121 W Park Blvd, Plano, TX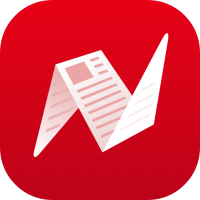 This is original content from NewsBreak's Creator Program. Join today to publish and share your own content.