If you are in a city like Dallas, Texas, summers can feel never ending. As much as we love summers, the unbearable heat makes us yearn for cooler weather. While fall lasts for maybe 15 days here, we start bringing fall home by September. We blast full air conditioners, light up candles, pull on some throw blankets and basically shut our doors and windows to pretend it is fall somewhere!- are you familiar with this kind of fall?
So I prefer a slow transition from summer home décor to fall. I would hold off to turning my home into a pumpkin wonderland just yet and not bring the real pumpkins and gourds and major harvest stuff home for now.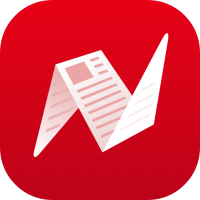 Here are a few easy ways that could help us transition into the pretty fall décor. Also these tips can be worked out in any budget!
1. Texture:
This one is the first and easiest thing that anyone can pull together without breaking the bank or needing a designer's eye. Change those throws and pillows and add texture to your décor. This year waffle throw blankets are a huge hit and perfect for a weather like that of Texas. Another fun way of bringing texture in is using fabric faux pumpkins. If you have a farmhouse style, pick cotton or wool with different patterns or plain. If you have more of a modern approach, go for velvet. If you like glam, go for fabric pumpkins with gold stem and glitter details. Whatever your style, adding texture to your décor can bring so much warmth and coziness to your fall décor!
2. Color:
Changing the color palette to fall colors can do wonders to your décor! And the easiest way to bring fall colors in, is to switch florals to fall color stems and flowers. I would pick a color palette and go from there. This year I have decided to do deep colors like wine red color. I would add a pop of my chosen color around the room and keep rest neutral so that my fall colors can truly stand out. Another way of adding fall colors is to pick fall color candles or candle jars.
3. Linen:
Linens can make such a difference to how warm and cozy your room feels. Apart from changing my throws, I would also replace my bedsheets with more warm fabric and neutral colors. I would add a fall color throw and pillows to give it a fall touch up. I would also replace drapes to more warm neutrals.
4. Scent:
What is a fall décor without the sweet aroma of pumpkin spice? I make small vignettes around my kitchen, living room and also bathrooms and every vignette has a candle that smells like pumpkin, apples, spices or harvest or autumn leaves. A fresh aroma can instantly uplift any corner and easily transition us to fall! Easiest way there is!
Have you transitioned your décor to fall yet? What is your favorite way to decorate for fall?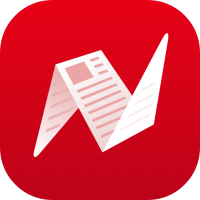 This is original content from NewsBreak's Creator Program. Join today to publish and share your own content.