Back- to- school this year hasn't been the same. Instead of an emotional sending off to the school, there is a turmoil of health safety. Instead of a hope in the beginning of the school year, there is fear. Are public schools turning into a new 'front-line' in this latest surge in coronavirus cases?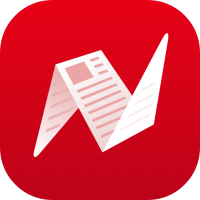 When Dallas went mask free in May upon Gov. Abbott's order and the number of novel COVID- 19 virus cases and hospitalizations started reducing with large distribution of vaccines, people across the metroplex were relieved. We saw Dallas up and running again as things went back to normal. Unfortunately, it didn't last long.
Experts have indicated that the new Delta variant is more contagious and likely to spread faster among kids. With no vaccinations for young children yet, there is no layer of protection to keep them safe. We have seen how fast children fall sick once the schools start. And now with COVID, families are even more concerned.
Many parents raised concerns as the cases started increasing rapidly in the beginning of August, just before the schools reopened. Some school districts rolled out virtual schooling option on demand from parents, including Frisco ISD, Richardson ISD and Plano ISD (parent- led). However, most school districts continue to hold 100% in-person classes including Dallas ISD, Irving ISD, Garland ISD, Wylie ISD and Fort Worth ISD.
Dallas ISD mandated masks for both teacher and students and is also working on virtual option. While many parents have appreciated this move, many are against the mask mandate. Richardson ISD has now announced mandatory masks for teachers and students starting Tuesday, August 17. Fort Worth ISD's superintendent tried to issue a mask mandate but it was declined in court.
Some ISDs like Allen ISD, will no longer require children who are exposed to COVID to quarantine and positive cases will not be tracked.
These rising health safety concerns have made many parents to opt for homeschooling their kids and some have opted for virtual schools instead of the public schools. There is a decrease in enrollments this year, and moving forward, if the enrollments keep falling off, it could affect district budgets.
Those sending for in-person classes are deeply concerned about how this school year will go. Many parents believe that virtual schooling doesn't work for their kids as it is extremely challenging to keep them focused. Besides, children need to socialize with other kids. While this is also possible outside a traditional classroom, all kids are different. Some thrive in a classroom setting while others don't need that.
CDC has recommended wearing masks, especially those who are not vaccinated. Texas Gov. Abbott's announcement has prohibited mask mandate. Dallas Fort Worth Arlington Meroplex is seeing a continuously growing graph as COVID cases increase by thousands every day. A very few ICU beds are available in the metroplex as of today.
Nevertheless, there is a debate among parents, schools and authorities, to mandate masks or not for teachers and for students. Most districts are encouraging masks although they do not mandate them. There are so many conflicts and confusion around the coronavirus safety protocols, that this back-to-school hasn't been very smooth.
As families, educators and health authorities continue to find a robust mid-way solution to this, nobody knows a perfect foolproof plan to keep our children safe. Children need a place where they can thrive, grow and make for a happy childhood but this is the reality of our world today. Sadly, we are forced to think of masks and vaccinations and distancing before academics and sports.
Are your kids back to school yet? Share your thoughts under comments.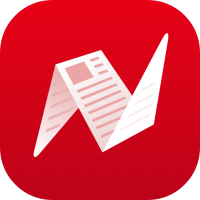 This is original content from NewsBreak's Creator Program. Join today to publish and share your own content.