Dallas offers so many new summer activities every year, that it will never stop to amaze you! This pop-up is perfect to create some special summer memories and click Instagrammable pictures in spectacular backgrounds with visuals- both color and art, lighting effects, sounds and more! It has a range of dazzling and dramatic backdrops set in multiple rooms. Forget expensive photography this year and go clicking with your phone or camera in the Pop! With the eye catching backdrops and setups they have, you cannot go wrong in clicking those perfect pictures.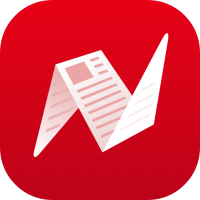 Pop! is an immersive photo experience by the same team behind Snowday- Bayer Brothers and Motus at Galleria mall, Dallas. Snowday was a popular holiday event of winter 2020 with holiday themed immersive experience that thrilled thousands of Dallasites. Bayer Brothers and Motus together specialize in curating interactive and visual experiences.
Pop! is here to serve a Pop-tastic time to guests of all ages from May 15, 2021 to September 6, 2021.
Pop! features 24+ explorable rooms celebrating pop cultural experiences. It showcases different whimsical backdrops, lighting effects and sounds including a 'Pop-o-matic' laundromat with checkered floors, laundry machines, laundry cart in which you can pop into and click retro style pictures. Oh the real loads of fun you run in there! And don't forget to pop into a laundry machine and strike a cool retro pose!
There are 7 unique rooms in which you can get special photos with integrated professional cameras and lighting. They give a Pop! wristband to every group. The wristband uses RFID technology to touchlessly access the integrated photobooths and to track the professional pictures you take. The digital pictures are instantly sent to you registered cell phone number. You can also choose to buy prints of your professional pictures in the gift shop.
Pop! is much bigger than their previous Snowday pop up and offers more photo opportunities with so many different rooms to explore. You will see a display of vintage television on the outside, getting you right into the retro 50s mood. The lobby is inspired by New York Bodegas but more colorful. The colors, the feel, the set ups are so vibrant, full of energy that you need and appealing.
If you are a shy type or always behind the lens kind of person, don't worry- the atmosphere around you will pull you right into the frame! Yes, you don't have to be an Instagrammar to take those Instagram perfect pictures. These are special memories that you can create with your friends, family or kids alike! Especially if you haven't taken a vacation this summer because of all that's going on, this can be an exciting experience to create memories.
Tickets to Pop! can be booked on their website www.dallaspop.com and prices starts at $8 for children under 12 years of age and $22 for adults, kids under 3 are free! Evening and weekend prices vary. It is located on first level of Galleria mall next to Grand Lux Cafe.
Have you been to the Pop! yet? Tell us your experience under comments!