We don't need a special occasion to indulge in deliciousness, but when it's World Chocolate Day, we cannot stop thinking of scrumptious confectioneries. The confectionery landscape of Dallas has always been impressive with so many chocolatiers around the area creating marvelous chocolates and some hand- crafted goodness. These chocolate spots in Dallas area are unbeatable and will please your chocolate cravings like none other! Treat your sweet tooth with some confectionery love!
When it comes to chocolates we can always try new things and ride high on chocolates! Whether they are chocolate desserts, chocolate shakes or chocolate bites, bring them on! Some of these places are also fine chocolate dine-in restaurants, my favorite kind.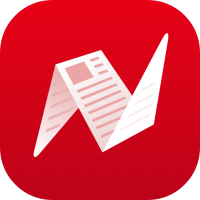 1. Sablon Chocolate Lounge:
Address: 3839 McKinney Ave #157, Dallas, TX 75204
Set in the prime location of Dallas Downtown, Sablon chocolate lounge is a dining lounge offering couverture chocolate dishes, drinks, and savory bites. They import their chocolates from the places of chocolate dreams, Belgium and Italy. Everything is made fresh to order! They offer upscale seating area ideal to hangout with family and friends while indulging into your chocolate favorites.
They create chocolate delicacies that look very tempting and taste just as heavenly! They offer hot chocolate, waffles, chocolate foundue, chocotails, crepes and sundaes! If you don't have sweet tooth, they have coffees, frozen coffee and tea and more that would impress your taste buds just as much. My favorite from the place is hands down their Brownie shake and Thank God it's Sundae! Brownie shake is a chocolate lover's dream. With brownie pieces inside the chocoshake and also on the glass, both outside and inside, it will leave you wanting for more!
2. Dude, Sweet Chocolate:
Address: 408 W Eighth St #102, Dallas, TX 75208
It's the name for me! And that's only where the liking begins. This cute little chocolate shop is located at yet another prime location in Bishops Arts District. The menu of this place isn't the usual chocolate servings. They create chocolates with different combinations, that are strange to most, but taste so delicious and you will not find them anywhere else in Dallas. It is one of a kind and will surely redefine your love for chocolates, after all, Dude, sweet chocolate!
If you want to try a chocolate sauce, try their One night stand potion, that has tequila, agave and cane sugar with dark chocolate. They also offer chocolate spreads that are heavenly. Love Earl Grey tea? Try their Flower Child Truffle. They offer chocolate experiences like none other with their unique creations and will definitely impress your palate!
3. Chocolate Secrets:
Address: 3926 Oak Lawn Ave, Dallas, TX 75219
Chocolate Secrets is a gourmet chocolate lounge that doubles as a fine wine restaurant, perfect for date night or hangout with friends. Enjoy exquisite chocolate creations with a glass of wine or a snack or even a cheese board or a charcuterie board. Their wide selection of handcrafted bonbons are uniquely made and each one of them are special. They include flavors like Strawberry balsamic, Rosemary caramel, Orange cointreau and Ancho chilli.
It handcrafts over 52 flavors of chocolate bonbons and truffles, over 25 flavors of macarons, over 15 flavors of ice cream and sorbets, and over 25 different pastries. Check their calendar for live Jazz evenings, literature nights, open mic mondays and Ma Fille Art Gallery that will enhance your chocolate and wine experiences at this place.
Have you been to any of these places? Share your experiences and your favorites in the comments. We can all try some new things!