Pandemic or not, who doesn't love a doorstep food delivery for those days when you don't want to drive and eat in the comfort of your home? But one thing that often makes us think twice is the inflated prices that we see on the websites of the third party delivery services. The difference in the costs per dish is appalling. And that is exactly how we end up calling it a pizza night! (tell me under comments if you have been there!) We needed a service that costs less, delivers fast and one that we can trust with the quality of food once it leaves the kitchen of the restaurant. This local food delivery service in Dallas area offers all of that plus it heavily supports other local food businesses.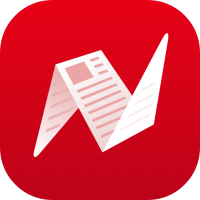 Rowlettfood, owned by Julian Reynoso, based out of Rowlett, Texas, started the food delivery service in 2019. They deliver from many big restaurants and have grown to support several local restaurants. "Rowlettfood brings 36 different restaurants together to provide a robust delivery service that aims for excellence," Julian told News Break.
Some of the bigger restaurants in Rowlettfood delivery service includes Dickey's Barbeque Pit, Raising cane's, Wingstop, Whataburger Jersey Mike's Sub, Taco Bueno and more. Some of the local restaurants include Sammy Lou's, Arboledas Mexican Grill, Senaida's, Tatianos Italian and many more. Julian believes in helping other local businesses and Rowlett community grow.
In an industry, where most big name competitors charge anywhere between 20- 30% to the restaurants, which inflates the overall costs to the customers, Rowlettfood operates on a model that is no-cost service to the restaurants. While this is such a win for the customers, it is a huge effort to support local businesses.
One glance at the website of Rowlettfood and you can tell the difference in costs on their restaurant menus which is the lowest in the Dallas industry. And it is also what makes them thrive in their local community. "From the very beginning, Rowlettfood offered a no-cost service to our local restaurants. I also provide edification in the forms of marketing, advertising, management, and help provide solutions to arising problems and concerns," Julian told News Break.
As a small business that works with other businesses and also customers, experiences on both sides add to the ultimate success of the business. "Sadly but fortunately for us, we are the only third party service that provides the kind of transparency that we do with utmost respect and clear communications with each of our partners. None of our competitors come close to achieving the amount of value I provide to my restaurants and customers," Julian added.
"We take pride in providing the best delivery service to our current partners and prompt food delivery to customers and focusing on high-quality customer service. Our mission is to serve the Rowlett community, help our local restaurants bring costs down from large corporations, and continue growth within Rowlett. To our partners, we offer edification and meaningful business partnerships that will hopefully provide value to all. As a proud Rowlett resident with prior delivery experience, I'm confident to bring value to this market and continuous overall customer satisfaction," Julian told News Break.
Speaking of experience, Julian made food deliveries himself for over 2 years which led to the idea of Rowlettfood. " What inspired Rowlettfood was my time spent during college. While attending Texas A&M I worked for a company called Aggiefood. It was the leading food delivery business in College Station and was running for 6 years since I started working for them. Over the course of 2 years, delivering thousands of deliveries, and learning firsthand from the operator of Aggiefood I set out to build my own delivery service in my hometown. With the knowledge and experience gained from Aggiefood, it was natural to pay homage to my previous employer," Julian said.
While many big and small businesses have been hit by COVID last year, Rowlettfood is one of those small businesses who gained more customers since the pandemic hit. "It did provide me with new customers who wanted no-contact delivery," Julian told News Break.
Now that all businesses are fully open, and things are getting back to normal as we recover from the pandemic, people have started to socialize more. Restaurants are seeing more and more people opting to dine-in. "All delivery services will see a slump compared to last year. However, I think my wonderful customers and local community will keep my business in their thoughts. They enjoy the personable experience we offer at Rowlettfood and we will continue to do so," Julian told News Break.
"Honestly, I am excited to see everything getting back to normal. I know that people have missed out on a lot of great things that were supposed to happen. I personally don't think I will be too affected by the availability of dine-in, unlike the other competitors. My community has shown me that they truly appreciate our service and how different we go about our business. The delivery industry has grown year after year, and I don't think people will ever give up on the comfort of ordering their favorite food to their doorstep," Julian added.
We cannot agree more! Especially with the size of Dallas city and busy roads, we will always need the comfort of getting food delivered to our doorstep. And what is better than supporting a thoughtful local business while at that.
There are so many local restaurants that offer great food and service that you can explore on Rowletfood's website and place an order and get a quick delivery. Rowlettfood's website is easy to navigate, just type in your address and you will see all the options you have in your area. If you are searching for something specific, you can also search by cuisine, newest, distance, fee or even the fastest ones. Now that is a service we needed to have in Dallas!
#Reopening