Although we are now in recovery from the pandemic, COVID has left its impact on each one of us in some form or the other for life- time and we will not forget this pandemic for generations to come. In these times, there couldn't be a better fitting theme for the 7th International Yoga Day this year- 'Yoga for well-being'. Yoga doesn't just help you physically, with body posture and muscle strengthening, it also helps in increasing the capability of the body to develop immunity and the most important thing that we all need right now, mental health. It is not a surprise that yoga has left a lasting effect on mental health of so many around the world, be it depression, anxiety or stress. Dallas area has so many yoga centers that practice different techniques and offer different programs to help with several health issues and beyond.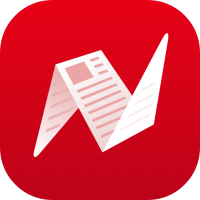 Yoga (derived from a Sanskrit word, Yog, which means unite; symbolizing union of body and consciousness) allows you to achieve mental clarity, and brings calmness and peace. Meditation is a part of yoga that helps in relaxing and helps increase your focus. If you take a meditation session with a professional, it will immediately make you feel so calm and relaxed, you might even fall asleep for a few seconds and once done, it will transform you for some time. A continued practice of meditation then allows your mind to heal completely and bring unity of mind and body. Yoga helps foster a healthy lifestyle.
International Yoga Day is celebrated to raise awareness of the many benefits of this ancient physical, mental and spiritual practice that originated in India and is now practiced worldwide.
Here's a list of small business yoga centers that offer great yoga programs:
1. Shakti Yoga Center:
Address: 604 Main St, Garland, TX 75041
Website: www.shakti-yogacenter.com
They have offer different sessions that you can choose from depending on your needs. If you are an early riser, try their 1 hour long 'Rise & Shine Yoga' session. If you need more of an individual based approach, try their an hour long Hatha yoga style, 'Viniyoga' for healing. They also offer Prenatal Yoga and Vinyasa Flow.
All classes are paid in advance and they accept only fully vaccinated individuals and so do not require wearing masks.
2. Fit Yoga:
Address: Canyon Creek Shopping Center, 508 W Lookout Dr #18, Richardson, TX 75080
Website: www.fityogajill.com
Fit Yoga studio by Jill Murawski is more of a hybrid yoga style that involves both Hatha and Vinyasa flow. She explains, demonstrates and makes sure that her students understand how the movements are connected, how to access strength they didn't know they had, and how to release what they were not aware they were holding on to.
They offer classes fit for everyone. From Rise & Shine to Vinyasa, Core, beginner's and also private classes, Fit Yoga has several sessions to choose from.
3. Vibe Yoga:
Address: 602 E Main St c, Allen, TX 75002
Website: www.vibeyoga.com
Vibe Yoga is a place where people come together who have a common goal to connect deeper within themselves and make relationships with like- minded individuals. They intentionally created a space where all your yoga needs can be found 'in house' so you don't have to look any further for your mats, props, training or yoga clothes.
They offer several sessions customized to the needs of their students; from Vinyasa yoga and basic yoga for beginners to all levels yoga and Hatha yoga, this studio has got it all. It also offers flow & grow session in which they dive deeper into some poses, balance, breathing techniques and more.
They also offer Yin Yoga, that not many yoga centers do. In Yin Yoga floor postures are held passively for several minutes to access a safe and positive 'stress' on the deep layers of connective tissue. Energetically, Yin Yoga opens the body's meridian system.
These are some of yoga centers with great programs out of the many based in Dallas. Yoga can help transform your life and help with overall health and healing. Yoga is not just a form of exercise, it connects your mind and body, a holistic approach, that can help your overall lifestyle and well-being.