Dallas has now become the land of Jurassic Giants!
Jurassic World Exhibition made its debut in Dallas on Friday, June 18th and was fully booked for the entire weekend in advance, even before opening. There is no doubt that the blockbuster hit movie has millions of fans and when they announced the opening in Dallas, fans were thrilled to welcome the life- sized dinosaurs straight out of the movie to the land of Dallas. The exhibition showcases scenes inspired from the movie itself and you get to see gigantic roaring dinosaurs right before your eyes.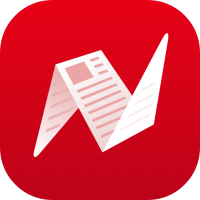 It has taken the summer holidays to a whole different level and that too, right when we are recovering from the pandemic and heading into the normal life. Dallas deserved to do the summers of 2021 a little extraordinary than any other, after seeing the worst from the pandemic and the winter storm. We needed this.
Jurassic World Exhibition is set in the newest happening place of the city, Grandscape, just 25 minutes from North Dallas. You can plan an evening full of good times, the Dinosaur fun, some good food, outdoor concert, and best of dessert places! The Jurassic World Exhibition tickets are already sold out for all the weekends and most weekday evenings in June and only a few are left in the beginning weekends of July. So book yourself a ticket as soon as you can, especially if you want to visit on the long weekend in July.
In this 45- 60 minutes (although there is no time limit, it usually takes that long) of Jurassic World experience, you get to see Parasaurolophus, that makes loud deep sounds and Brachiosaurus, largest creatures to ever walk on earth, and Velociraptors with sharp serrated teeth. And of course, how can we talk of dinosaurs without the mention of T. Rex? And then you also head to Gyrosphere Valley, where you can see a life-size gyrosphere, explore the gyrosphere, take pictures, maybe one with a baby dino and see what you can find under the dirt at the dig site. Also watch Indominus Rex getting fed.
And I was saving the best for the last, explore the Hammond Creation Lab, where Jurassic World's geneticists unlock the secrets of the past to bring dinosaurs back to life. You will see mosquitos trapped in amber, a common technique they use to extract dinosaur DNA.
The whole experience will leave you wanting more of Jurassic World!
At the end of the visit, don't forget to visit their retail store for some unique merchandise and toys and souvenirs from the Jurassic World.
If you have been to the Jurassic World Exhibition already, share your experience under comments!