All the Gilmore Girls fans say, "Aye", if you're excited to find a coffee shop that gives the same vibes as Luke's! A coffee shop isn't just that- a coffee shop, it is more than that. It is a place to hangout with your favorite people, make conversations, take a breather, read a book, work and so much that happens over coffee! Maybe that's why finding the right place to have your daily fix is so important. And if you love cozy and chic coffee places that also serve the kind of coffee that will please all your senses, local coffee shops are your best bet (-tell me under comments if you think otherwise)! This coffee shop in Dallas area is just the kind that you'll love!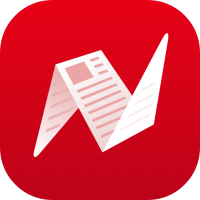 The Modern Well, located in Rowlett, Tx, is an adorable little coffee shop set in the village of Rowlett Downtown. The historic downtown of Rowlett has kept an organic feel to it, embracing its history while creating an urban environment. As the name suggests, the coffee shop has a modern chic ambience that will immediately impress you as you walk in. The coffee shop is relatively small but that is also the charm of this place. A small, cozy, chic coffee place- yes, please! They also have a small outdoor seating area.
The Modern Well serves Onyx and Edison and they also carry retail coffee bags that you can buy and brew at home. They also encourage local music artists to showcase their talents with live music at the coffee shop while families can gather, enjoy live music and sip on their coffees.
From the menu of The Modern Well, Pour over (a method of brewing by pouring a steady stream of water over a filter cone) with whole milk and Cortado (equal parts drink. 2 ounces of espresso and 2 ounces of steamed milk) are our absolute favorites. They also serve pastries and delicious bites of which their Maple Pecan Scones from Reverie Bake Shop are to die for! They serve pie on the weekends from Emporium Pie. The Modern Well supports and collaborates with the community to bring the best to its customers.
It is so exciting to see a small local coffee shop like The Modern Well in the large and busy city that Dallas is! The Modern Well is a warm and welcoming little place with an extraordinary charm that will leave you impressed and make you want to visit again!
Do you love the small coffee shop charm?