The Village Dallas opened its high- end culinary gem restaurant this month, owned by a connoisseur of good food, executive chef Junior Borges. The Village Dallas has some of the most appetizing spots from coffee shops and quick bites to upscale fine dine restaurants, all set for experiences like none other. With about 12 eating spots, The Village has quickly become a new local hangout spot and whether you are on a date or with family and friends, there is something for everybody.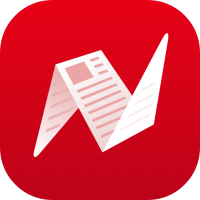 Meridian, opened on May 11th, offers exquisite modern Brazilian cuisine from star executive chef Junior Borges. From fancy snacks and snazzy cocktails, salads built from chef's garden, fresh-baked brioche or a family-style feast from their live-fire hearth, their Brazilian- inspired menu will satiate your taste buds.
From the moment you walk into the beautitul glass- walled building, you would know that you are in for a sophisticated dining experience. The beautifully curated ambience with lush seating arrangement will definitely make you look forward to what they serve you. And the delicious Brazilian inspired dishes will truly impress you.
It should also be mentioned that the restaurant is in collaboration with the famous Head Baker, David Madrid! David's interest in pastry and baking first sparked while pursing a culinary degree in California, as mentioned on their Instagram.
Their innovative American- Brazilian menu serves snacks like 'tapioca Brazilian cheese platter' with country ham, house pickles and their smokes hot sauce and 'sesame garlic pancake' with avocado, kaluga cavier and chive.
They serve small plate items that include specialty salads and other items like 'charred maitake mushroom' with onion soubise, garlic chive relish and lardo and 'calabresa sausage' with marinated peppers, pickled ramps, egg and onion farofa.
Meridian, The Village, has top notch culinary creations served as the large plates that include the scrumptious snake river wagyu picanha and blue prawn moqueca and their house made pastas are to die for! And if you are up for it, try their melt in the mouth 45-day aged bone-in wagyu ribeye. And finish off your meal with an appetizing dessert like the Thomasville tomme cheesecake or the dark chocolate.
Meridian, The Village, Dallas will give you an experience to remember with an excellent service, mouth watering dishes and ambience like no other!
If you have visited the restaurant, do share your experiences with us under comments!