The month of May has been full of celebrations, from teacher's appreciation week, mother's day and to school nurse's day, it has been pretty exciting month. The easiest way of showing appreciation or having a small celebration is of course Donuts! If not for someone else, donuts can make one of those rough mornings so much better, so buy one for yourself or a dozen! These 3 artisan donut spots in Dallas area will definitely up your donut game!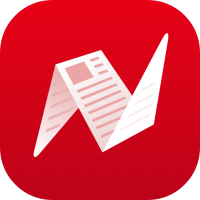 Dallas has many doughnut spots but these are some of the finest ones from the city that offer a range of donuts from classic glazed and chocolate covered donuts to some very creative, over-the-top artistic donuts. A bonus, these places also offer some of the very delectable non sweet eating options and coffee.
1. Jarams donuts:
Address: 17459 Preston Rd, Dallas, TX 75252
Website: www.jarams.com
From creatively made artistic donuts to a wide range of delightful toppings, Jarams donuts has it all. They don't just offer different toppings, but also a twist in their dough. Try their 'Cronut' (donuts made from croissant dough) or their famous donuts made from funnel cake dough.
2. Hypnotic donuts & biscuits:
Address: 9007 Garland Rd, Dallas, TX 75218
Website: www.hypnoticdonuts.com
Hypnotic donuts serve crafty donuts with a menu full of mouth watering glazes and toppings. They use locally-sourced ingredients and invent crazy recipes, craft all the glazes, icings and fillings in-house, and hand-make all the donuts fresh throughout the day. Not much of a sweet tooth? Add a chicken biscuit to your order and don't forget to try Amy chicken biscuit!
Peace' Stacio donut from Hypnotic donuts will redefine your love for donuts! Also keep an eye for their Pesto Peacho donut that was featured on an episode of Food Network's Unique sweets and is available only for a limited time when they bring it back.
3. Urban donut:
Address: 2805 Allen St, Dallas, TX 75204
Website: www.urbandonutdallas.com
Urban donut is the Uptown favorite donut shop! It has delicious glazes and toppings that will make you go back to this place everytime you crave donuts. Our favorite from this place is its unique concept of 'Selfie Bar'! You get to choose your own donut base, icing and toppings and finally a drizzle to make your own crafty donut. You can also make your donut into a sundae. If you prefer picking from their menu, I want S'more is our favorite from this place! Their snacking items are just as delectable as the desserts.