Ever wondered how is our food grown and livestock is bred and raised? A farmer's job at the farm is tedious, the hustle behind the tractor, knee- deep mud and manure, and being caked with newly tilled dirt and sweat at the end of the day. There is a lot of hardwork that goes into farming and agriculture that often goes unacknowledged and unappreciated as we indulge into our favorite cuisines. Caitlin Hamstra, wife of a farmer, based near Chicago, Illinois, shares what goes into farming, the unseen and untold behind the scenes story with News Break.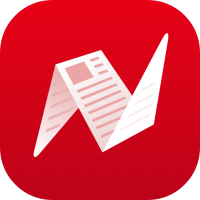 Caitlin and her husband own and run the Diamond H Farm located in Fair Oaks, Indiana, just an hour away from Chicago. They grow corn, soybeans and Milo. They have a small herd of beef cattle that they breed for genetics and for proper breeding stock, that is, making sure the cows breed well, and have babies, and grow to be good mothers and breeders. Breeding cows is a joint effort between Caitlin and her husband. Its the small farming joys like he brought their first cow home on Caitlin's birthday, that makes them happy.
They have two daughters, 10 and 7 years old, and they enjoy working at the farm together as a family. To be a wife of a farmer comes with a ton of responsibilities that are different from a regular 9- 5 job. As much as a farmer really needs to ensure that farming is something he enjoys, a farmer's family also need to have a sound understanding of the rhythms and routines of daily farm life. Farming surely requires hard work but it is also rewarding and so fulfilling.
Caitlin grew up in a small farming community near Chicago. Her dad owns a small seed corn company and she grew up surrounded by corn and soybean fields and climbing over the big palattes of seed corn bags. Her husband grew up in the same community, raised on a farm and working with family on a feedlot. Growing up on the farm, they learned and acquired skills and technical expertise from their parents. "We farm with my father in law as well, and just having all of us working together is so humbling and incredible and creates these amazing memories for our girls," Caitlin told Newsbreak.
"Our girls show pigs, our oldest is on 4h and our younger shows in open shows. Although it is very time consuming, the girls really love it and it makes for a fun family project during the summer," she said. How amazing it is to raise children on a farm and having them learn the many gifts of nature first hand! "It has taken them some time to get used to the cattle but they are finally coming around to working with cows and the calves. They are wanting to spend more time with us out in the barn and the pasture, learning and watching first hand what we do," Caitlin told Newsbreak.
Caitlin enjoys the calving season. Calving is very stressful, often takes long hours of work, dirty and is usually done in the crazy cold weather of Chicago on their farm. But watching a live birth of a calf and the bonding between the calf and the mother is absolutely rewarding! Caitlin also loves being on a tractor and driving the grain cart, talk about woman power! At night, her daughters join her in the tractor as well. "We are very open with our girls about the trials and tribulations that go into farming and owning livestock. They have learned from a very early age that not all animals survive, and that losing an animal is a part of farm life. It never makes it sting any less when you lose one, but it's unfortunately a part of it," Caitlin said.
"Juggling life as a mother, farmers wife, herdsman and everything in between is tough most days but the joys outweigh the struggles," Caitlin told Newsbreak. "Essentially during planting and harvest times, feeling like a single parent is normal. Farmers like to get an early start on the day, and typically come home after dinner has been served. Usually you will have had a full day of running kids everywhere, doing all your usual household chores, running your farmer to and from different fields, making lunches and dinners, getting kids to bed. And then finally when you are done for the day, your husband comes back home after a long day of hard work."
"For me, building a life around farming is important. The products grown by a farmer are so important in daily life for everyone that it got easier to make it a priority. And to be fine with being that seasonal single parent, to being a chauffeur, and a short order cook. I wouldn't choose any different. Being a farmer's wife was my calling and it is so much worth," she added.
"Sometimes it's hard not to feel annoyed because you are exhausted but then I remind myself that he is out there working hard not just to provide for his family but also millions of other families. And also that he is the reason behind so many smiles from the happy meals all the other families will get to enjoy," Caitlin said. This also makes me wonder the number of times we thank the chef and forget to appreciate the farmers.
Diamond H Farms sell their grain to grain elevators next to them in Chicago area and they ship everything from there.
It is amazing what moms do, and being a farmer's wife comes with added responsibilities and parenting that takes different efforts altogether. Happy Mother's Day to all the farmer moms out there who work extra hard to make sure our kids thrive too!
#HappyMothersDay