Mother's day is fast approaching (hello May 9th) and here's your reminder to make Mother's day plans, make those advance bookings and buy gifts! Yes, buy those gifts in advance so you don't have to make a trip to convenience stores, and buy the best of the mother's day aisle. There are so many great gifting options here in Dallas area!
It is a great idea to shop local and support small businesses of Dallas whenever we can. Let's do out bit in helping small business owners keep their doors open, especially in the testing times like these. And more than often you will always find better deals and better quality when you shop local. There is something strangely satisfying to me to spend my money on a business that I know would celebrate my purchase and in knowing where my money goes. Every single purchase counts!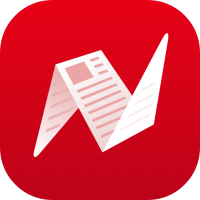 I have put together a gift guide of most commonly liked Mother's day gifts from locally owned businesses in Dallas area. I am sure, at least one of these can make your mom happy!
1. Scents and candle care bundles: Jackson Vaughn:
Address: 403 North Bishop Avenue, Dallas, Texas 75208
Website: www.jacksonvaughn.com
Their candles smell heavenly and they have a wide selection of scents to choose from. You can make a candle care bundle with a wick trimmer, match stick boxes such as the one in picture, sage and so much more to go with candles.
2. Lyla's: Clothing, Decor & More:
Address: 1024 E 15th St, Plano, TX 75074
Website: www.lylasclothing.com
This boutique is a personal favorite of many moms across Dallas area. Lyla's has a variety of things that you can bundle up to create a custom gift for your mother or you can simply select 'gift' category on her website and pick from there. Here's my customized inexpensive mother's day gift bundle from Lyla's boutique: