The most quintessential high tea custom is not complete without fancy tablescape, tiered cake stands and mouth watering tea compliments. And of course, an assortment of exotic teas! However, high tea parties can be modified to fit a theme, from classic to just an elegant affair to a casual picnic. This Dallas-based mom's high tea setups are beautifully done, with an elegant canopy or sunbrella setup, prettiest table linens and stylish tablescape. In this week's mom owned small businesses, I am featuring this Dallas-based business 'High Tea Canopy' that will appease your event needs in a very sophisticated way!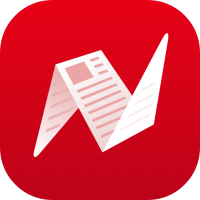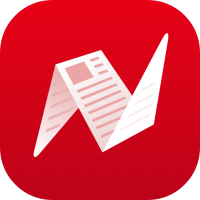 High Tea Canopy is owned by Sammar Elsunni, mom of a one-year-old girl. "I've actually been setting up private tea party picnics for my family in our backyard since 2014. Later this year, I officially launched High Tea Canopy!"
Sammar is very creative and always dreamed of opening her own high tea cafe in Dallas area some day, a brick and mortar cafe, "But it simply wasn't something I could afford and the pandemic made financial matters even worse," she told News Break.
There have been many businesses that closed since last year due to the pandemic but the pandemic has also given birth to some new business concepts. As we all started to adopt to new COVID safety measures, outdoor events picked up the trend. "Due to COVID precautions, several party venues started losing business in Dallas and people preferred gatherings at local parks or even their own backyards," Sammar told News Break.
It is intimidating to start a business in the middle of a pandemic, especially with the recession, unemployment and business failures. "However, I feel blessed to have found a silver lining in the chaos. Sometimes, a crisis can create entrepreneurial opportunities. Like this one, it coincides with the need to stay away from enclosed crowded areas. This way, people are still able to spend quality time together, but in a more regal and airy setting," Sammar said.
"That's when the concept of 'High Tea Canopy' came to me! I figured, even during a pandemic, people will still want to celebrate the joys of life. So I started working on my business last winter. My customized exotic tents were handmade and imported just in time for spring," Sammar added.
Sammar's husband teams with her in curating these elevated picnic experiences. "Our favorite part is seeing the genuine reactions of our clients as they walk up to their setting. We talk about it every time we get in our car after leaving them to enjoy their picnics," Sammar told News Break.
There is a strange joy in working with a small business, in knowing where your money goes, in helping a family just like our's and to just have a genuine connection with someone who would treat our event as their own. It is so important to support our local businesses and to help them succeed in these testing times. And when it comes to a mom owned business, we know that there are such deep waters she navigates to balance between work and raising a little human.
Sammar says being a mompreneur is a blessing. "I'm able to do something I'm passionate about, while also having a fruitful relationship with my child and family. Initially, it was a little tricky finding a system that works between naps and meals, but I'm learning to be more flexible and to accept interruptions without getting flustered. That said, I love the opportunity I have to inspire my one-year-old daughter to go after all her goals, both personal and professional," Sammar told News Break on how she balances between the two.
High Tea canopy serves Dallas area and all packages include rental of rugs, table, servingwares and tablescape curated for the party or picnic theme. They make any event from a date night, proposal, birthday to wedding showers and now mother's day just around the corner, who can better curate a beautiful event than a mom herself! High Tea Canopy can be easily reached on instagram @high.tea.canopy for business enquiries.
#HappyMothersDay