Collin county is one of the best choices to live in Dallas Fort Worth Arlington Metroplex. Over the past few years, areas like Plano, Richardson and Allen have developed fast with businesses and offices more accessible from these areas. Every time you think that there is no space for more communities, you will see another project taking shape. There is such evident demand and so they continue to be the hot pick for builders. However these cities in Dallas area are now over- saturated and real estate prices are sky rocketing. This lesser known and lesser explored city has many newly built housing communities and many great projects coming up and is also accessible just like the other cities in Collin county.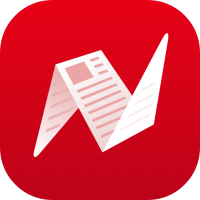 Picture of Downtown Dallas. Source: Neha B/ Newsbreak
Picture of Reunion Tower, Downtown Dallas. Source: Neha B/ Newsbreak
Princeton, Tx has this small town charm but is one of fast developing cities in Collin county. Princeton's location is what makes the town more attractive to live with family. It is located in Northeast Collin County between the cities of McKinney and Greenville Texas on U.S. Highway 380. The city is minutes away from Dallas North Tollway and Highway 75 which makes the commute so much easier, just like the other major cities of Collin county. McKinney is about 10 miles, Dallas is about 40 miles while Plano and Frisco are just over 22 miles, of course depending on where you want to go.
Princeton is a great place to live with family with excellent schools and attactive neighborhoods. Princeton ISD has many public schools with an above average rating with 'A' accountability rating.
Source: www.princetontx.gov
The median home price is under 250k according to City-data.com and you get a lot of home for the price. This is one of the best parts of this city that makes it more attractive for buyers wanting to live in Dallas area. Princeton has comparatively low crime rates which makes the city safer, although crimes these days seem to be everywhere.
Princeton, located to the north-east of Dallas area, has Lafon's RV Parks nestled by the scenic shores of Lake Lavon. You get a quiet and serene views of the country while just a few minutes away from other major cities. Lake Lavon is great for fishing, water skiing, picnic or just watching sunset. Sister Grove Park, on the outskirts of the city, provides beautiful biking or hiking trails.
Source: www.princetontx.gov
Princeton has a Veterans Memorial Park which is a great place for weddings, community events, and other activities. The J.M. Caldwell Sr. Community Park is a another great place just to go take a stroll along the creek or to take kids to play at the playground.
Princeton has its own fireworks, July spectacular-arts & craft vendors, live music, Fall festival, Christmas tree lighting and movie in the park.
Princeton has over 77 grocery stores and many locally owned businesses. The rapidly growing city has opened opportunities for retail and commercial growth and has become a popular target for many builders to start residential development projects in this small town of Collin County.
Princeton, like most other cities in Dallas area, has a pretty diverse population and has friendly communities. With attractive neighborhoods and affordable cost of living, comfort of a small town lifestyle, great schools and better safety, Princeton, Tx is a great place to live and settle with a family.
Also read: This lesser known city is a hidden gem in Dallas Fort Worth area