What is Dallas without a good Taco! From taco trucks, taco stands and street vendors to fine dine restaurants, bring them all! Texas is a hub of the best authentic Mexican food that is made fresh and tastes as delicious as Mexican street tacos. Being a Texan, our love for good tacos run deep and we had to pull this California's most loved taco shop straight to Dallas.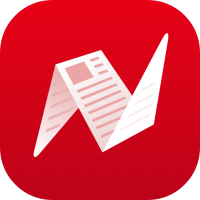 Ever since they announced their opening, people who have had their tacos in California, have been raving about their tacos, deeming them the best of California! And ever since they opened here in Plano, one of the most happening suburbs of Dallas, it is quickly becoming a new favorite of the locals in Dallas.
Image I took on our last visit to their new location
Valerie's Taco shop, opened on March 13 at 1130N. Central Expressway, Plano, which was formerly occupied by Schlotzsky's. This is their second location in Texas, first one being Princeton, Tx that opened last summer. It is not a fast food restaurant but they serve freshly made food pretty quick. They pride in their customer service and of course, tacos!
Valerie's serve a vast range of mexican delicacies in their menu including mahi mahi tacos and they are also loved for their Carne Asada and Al Pastor tacos. By far, people are also loving their special dishes like El Jefe taco that has mouth watering Carne Asada, bacon, chipotle sauce, cheese and cilantro; and Diablo Taco that has fried shrimp, diablo sauce, cabbage and chipotle sauce- all packed in one! They also have great options for vegetarians like Chicharron taco that has whole beans, cheese, cilantro and onion; and of course, veggie taco. Their tacos and burritos are pretty big, in my opnion as large as a dinosaur's foot, (no exaggeration here) and fully loaded too! So while everything is big in Texas, these Cali tacos are beating the size of TexMex tacos!
Their new location offers dine in and take outs through online orders on their webite. They do not have a phone line yet, but when they do, they may soon start accepting orders on phone. The Yelp reviews suggest that the wait times are a little longer as the newly opened taco shop is still gearing into fully opened phase from a soft opening but people say the wait times are well worth the good food they offer.
Valerie's taco shop also serves breakfast menu that offers mouth watering tacos and burritos and the best part is that they serve their breakfast menu all day long. If you are starting your day late, this is your place!
In an interview with Plano Magazine, their representative said that, one of the family members moved to McKinney area while another sister moved to Princeton and they felt that there wasn't any good Mexican food in the area that they are used to. And that is how the idea of bringing the chain restaurant to Texas gave birth.
Image courtesy Valerie's Corporate page on Instagram
Valerie taco shop, a small chain restaurant, has nine locations in California and now two in Texas. Dallas has welcomed the chain to its new home with much warmth and love. We have heard only good things about this place from whoever has tried their tacos. So far the best sellers in Dallas area have been those dishes that have steak and pork! Well, Texans know how to do food pretty good! Or Valerie's know our good ol' Southern taste buds well! For whatever reason that is, Valerie's taco shop will not disappoint you. It is safe to say that this Californian food joint has found a new extended home!
If you have visited Valerie's taco shop in any of these locations, do share your experience under comment.