Beer is one of the world's oldest alcoholic drinks that us humans have created. The word "Beer" itself actually is said to come from the Latin word infinitive 'bibere' also by way of the German word 'bier' which translates to "to drink". The Spanish word for beer 'cerveza' stems from the Latin word 'cerevisia' for 'of beer' according to www.worldhistory.org. This gives us an idea of how old this word is and how long we have been sipping on one of the most popular alcoholic drinks ever. With all of this said, our world today has created hundreds of different styles of beer and so many flavor varieties. There are thousands of breweries around the world. honestly, I don't have the knowledge to tell you about every single kind of beer that is known to man-kind. What I can tell you about is a beautiful Beer Hall in Victor, New York named New York Beer Project and the amazing beer projects they have to offer to you.
NY Beer Project has two locations, one being on 300 High St, Victor, NY 14564 and one being in Western New York on 6933 S Transit Rd, Lockport, NY 14094. Our more local location in Victor is open every single day (hours vary on weekends/weekdays) and offers brunch in the brewery on Sundays from 10am-2pm. On Mondays, kids eat for free and they offer 1/2 price Growler Mondays! The website provides the public with a calendar showing events and other offers shown on certain days of the week so be sure to check that out for an accurate depiction of what the brewery hosts. NY Beer Project has an indoor beer garden with 45 foot ceilings and two gorgeous chestnut trees. Here you can enjoy ice cold beer or other favorite beverages and tasty food while enjoying the environment to the fullest. NYBP also has a New Yorker Loft being a private event space. It is beautiful, elegant and a place you can enjoy any event that partakes in your life knowing you chose a spot with a ton of beer, cocktails, food and more. If you're into a more dramatic view, the NYBP Rooftop Bar can do just that. The bar features an outdoor vibrancy to wear you can enjoy your favorite beverage while watching the sunset or a craft beer at any time of the day as they suggest!
When taking a glimpse of their menu when I visited this local Brewery in Victor, NY, I noticed a wide variety of eats from appetizers to share, soups, sandwiches, salads, seasonal entrees, to burgers, pizza, wings and desserts! Each week at NYBP, Mondays and Tuesdays they offer something special. Each Monday of every week, the restaurant features half-priced clams with a drink purchase and live music along with a half-priced Growler. On Tuesday of every week, it is Tiki Tuesday which means their "Tiki drinks" are BOGO in the New Yorker Loft & Rooftop Terrace. This is featured from 5pm to close and there is also a DJ Trivia hosted at 8pm for you competition-hungry folks.
If you're interested in what their food is like, I am here to tell you. When I ate there, I ordered an appetizer to share with friends, a classic entrée and an alcoholic beverage (can you tell we were hungry?). My review of the time we spent has to be a 9/10 and the reason for the 9 is because it was a bit on the pricey side. I will say that it was worth it after the yummy food and the delicious beverage I had. We ordered the NYBP Onion Ring Tower which are beer-battered onion rings served with a duo of pub sauce and jalapeno ranch for dipping. These alone were crunchy, huge, delicious and paired perfectly with the sauce duo. My entrée was their Upper East Side Burger which included apple-wood smoked bacon, cheddar cheese, avocado, lettuce tomato and ranch and I ordered a side of truffle parmesan fries with it. The burger I ordered was a great portion and the fries were crispy and SO flavorful I can still remember the flavors of the first fry I bit into. I ordered a Raspberry Mule which consisted of muddled raspberries, Absolut Vodka, ginger beer and lime juice. Some appetizers you can order are Memphis BBQ Brisket Sliders, Staten Island Fried Pickles, Biergarten Bavarian Pretzels, or any house-made soups and more. For lunch or dinner options, they offer Sandwiches such as a Steak Sandwich, Buffalo Chicken Sandwich, NYBP Brisket Melt, Seafood Grilled Cheese, Baja Beer Project Tacos, any famous burger and any fresh, unique salad. For pizza lovers, the restaurant offers 12" pizzas created with fresh ingredients and you can pair them with their wings that are authentically served with sauce of choice, celery, carrots and blue cheese.
As for the alcoholic beverages you're probably curious about, there is so much to say here. With this being a Brewery, their alcoholic beverages are never ending and quite frankly DELICIOUS. NYBP has a "Summertime Menu" featuring their varying Craft Cocktails. Examples are their Signature Martini Flight of 3, Giggle Water Hard Seltzer (ask for their seasonal flavor on tap), NYBP Mojitos, Island Rum Punch and more. The Tiki Bar Menu features drinks that will make you feel like you are at a Tiki Bar in Hawaii. You have the option of ordering a Frozen Lemon-drop Martini, Sailor's Sea Breeze, Shipwrecked Long Island Iced Tea, Boathouse Pina Colada and more!
Visit either location of NYBP to grasp the full experience, order some food and delicious beverages and let me know what you think. It is important to continue to help local businesses out there as it is a win-win situation for the customer and the business. Am I right or am I right?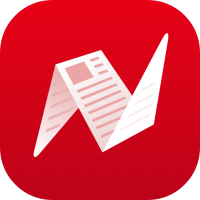 This is original content from NewsBreak's Creator Program. Join today to publish and share your own content.