Have you ever heard of a boutique bakery? Something so aesthetically pleasing that if you forgot to take a picture of your dessert and post it on Instagram, you'd be in deep regret? If not, you will today. I have a place for you that is just as beautiful as their desserts and sweet treats and I am almost 100% sure they taste just as beautiful. Scratch Bakeshop in Rochester is just the place to meet your aesthetic standards and taste.
Scratch Bakeshop is located on 41 Russell St, Rochester, NY 14607 and is open every day from 10am-3pm except for Monday and Tuesday. This bakeshop offers a rotating selection of delicious cakes and cookies so you can experience a variety of their talents in desserts. They also offer allergen-free options for those that struggle with allergy issues, however please note that contamination risks can still happen so it is always best to let the staff know if you have an allergy so that they can assist you in the best way possible.
The menu at Scratch Bakeshop offers early morning treats as "breakfast" items along with other dessert options to be enjoyed throughout the day. Although their breakfast menu is only available on the weekends, it is worth mentioning because YUM! You can choose between 6 different breakfast dessert options which are as follows: Brioche Bun, Muffin, Granola, Scone, Pop-Tart and Donut. Now, don't let the simplistic language here fool you. The Brioche bun is not just some bun you use for a burger. This one is made with soft Brioche dough swirled with either cinnamon sugar and topped with caramel sauce or lemon cream swirl with a vanilla glaze topping. Same goes for the granola. Their granola is is naturally sweetened and mixed with dried fruit, nuts, cacao nibs, coconut, maple syrup, flax, chia, oats, sesame seeds, and hemp. It is a light and more nutritional version of a classic dessert if that is what you are looking for.
Moving onto their all day, every-day treats or what they like to call "after-dinner sweets", there's much more to talk about here from this beautiful bakeshop. Choosing from 7 different sweet treats can be difficult here and you'll find out why when I explain what these desserts are all about. Starting with the classic French Macaron. It is a light, airy almond meringue cookie that is filled with a creamy buttercream of different flavors the bakeshop offers on that particular day. They have an Iced Shortbread Cookie which is a buttery shortbread cookie decorated with a beautiful and delicious frosting. If you're a cake fanatic, you have the option to enjoy a slice of cake or a 6" cake to yourself (Because why not?). The cake slice is a tall, 4-layer cake with varying flavors that won't disappoint your taste buds. I am confident that while they may sound like boring classic desserts, they are very pleasing to the palate. Keep in mind that if you're vegan or gluten-free, those options are available to you just as long as you let the staff know so that they can point you in the right direction.
Let's steer away from the menu for a quick minute, and talk about what else Scratch Bakeshop has to offer besides tasty treats. This bakeshop is now available for space rental! This is absolutely perfect for birthday parties, bridal showers, baby showers and more! They give you the entire front house area for the event and offer cake or cookie decorating classes if you want that as an option for your event. They are also sweet enough to provide a list of recommendations for their preferred vendors for anything to do with flowers, photo booths, and even catering. Visit their website for pricing information, what is offered and more. If you're not interested in renting the space, but you're interested in your own customized order, Scratch Bakeshop does that too. Just visit their website and create your custom, quality dessert order whether it is a wedding cake or just for your own pleasure.
While this bakeshop makes tremendous desserts, it is worth visiting to truly enjoy the full experience of the bakery. Be sure to bring a friend with a sweet tooth, YOUR sweet tooth, and your phone and be ready for some sweet surprises.
Follow me to see more articles like this.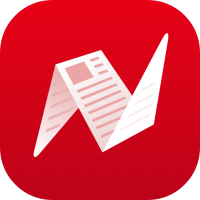 ...
This is original content from NewsBreak's Creator Program. Join today to publish and share your own content.